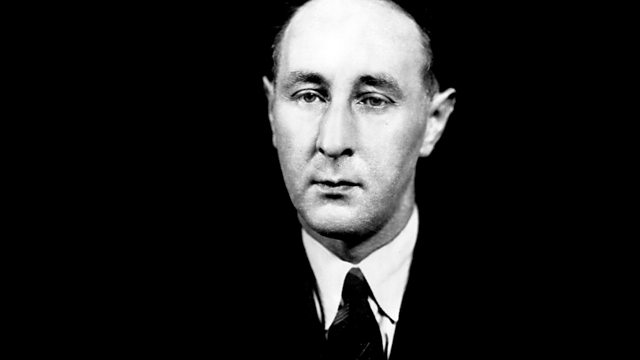 In Search of Western Culture
Once he'd moved to Paris, Martinu revelled in the literary possibilities the French capital offered, and soon turned this fascination into several theatrical projects. Presented by Donald Macleod.
Dance of the Hare (Suite from the ballet Spalicek)
Brno State Philharmonic Orchestra
Charles Mackerras (conductor)
Conifer CDCF202 CD1 Tr 17
The devil's dance with Mariken (Hry o Marii)
Prague Radio Chorus
Prague Symphony Orchestra
Jiri Belohlavek (conductor)
Supraphon 11 1802 632 CD1 Tr 7
Julietta (excerpt, Act 2)
Maria Tauberova (soprano)
Michel Ivo Zidek (tenor)
Chorus and Orchestra of the National Theatre, Prague
Jaroslav Krombholc (conductor)
Supraphon 108176-2 CD2 Tr 3
Double Concerto for Two String Orchestras, Piano and Timpani
Prague Radio Symphony Orchestra
Charles Mackerras (conductor)
Supraphon 103393-2 CD1 Trs 1-3
His sister a poisoner (A Bouquet of Flowers)
Libuse Domanenska (soprano)
Lubomir Havlak (tenor)
Czech Philharmonic Chorus and Orchestra
Karel Ancerl (conductor)
Praga PR 254061 CD1 Tr 2.
Last on