Main content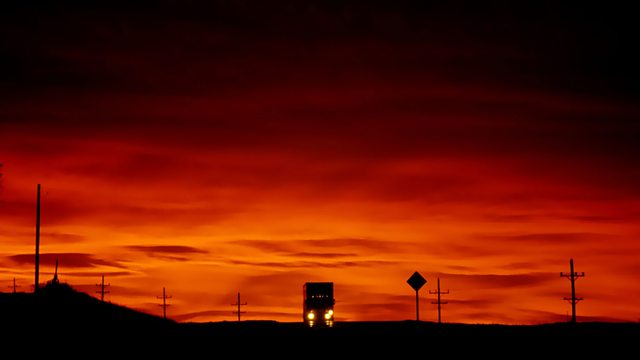 03/10/2009
Music including Reinecke, Bruch, Schumann, Bartok, Tanev, Shostakovich, Tchaikovsky, Palestrina, Mozart, Verhulst, Handel, Bach, Ferrabosco, Haydn, Weber, Suk, Grieg, Stenhammar.
1.00am
Reinecke, Carl (1824-1910): Trio in A minor for oboe, horn and piano, Op 188
Jaap Prinsen (horn)
Maarten Karres (oboe)
Ariane Veelo-Karres (piano)
1.24am
Bruch, Max (1838-1920): Violin Concerto No 1 in G minor, Op 26
Ion Voicu (violin)
Romanian National Radio Orchestra
Emanuel Elenescu (conductor)
1.47am
Schumann, Robert (1810-1856): Dichterliebe, Op 48
Kevin McMillan (baritone)
Michael McMahon (piano)
2.21am
Bartok, Bela (1881-1945): Concerto for orchestra, Sz 116
Slovak Radio Symphony Orchestra in Bratislava
Ondrej Lenard (conductor)
3.01am
Tanev, Alexander (1928-1996): Piano Sonata
Ivan Eftimov (piano)
3.19am
Zagorschi, Vasile (1926-2003): Suite for oboe and piano
Valerii Rendiuc (oboe)
Gita Straholevich (piano)
3.25am
Shostakovich, Dmitry (1906-1975): Symphony No 5 in D minor, Op 47
BBC Philharmonic
Gianandrea Noseda (conductor)
4.14am
Tchaikovsky, Pyotr Il'yich (1840-1893): Dumka - Russian rustic scene for piano, Op 59
Duncan Gifford (piano)
4.25am
Vivaldi, Antonio (1678-1741): Concerto in G for strings and continuo (Al Rustica, RV 151)
I Cameristi Italiani
4.29am
Palestrina, Giovanni Pierluigi da (c.1525-1594): Fundamenta ejus - motet for four voices (1581)
Lorenzo Ghielmi (organ)
Chorus of Swiss Radio, Lugano
Diego Fasolis (conductor)
4.35am
Mozart, Wolfgang Amadeus (1756-1791): Piano Trio in G, K564
Ondine Trio
4.50am
Verhulst, Johannes (1816-1891): Overture in C minor, Op 3 (Gijsbrecht van Aemstel)
Netherlands Radio Symphony Orchestra
Jac van Steen (conductor)
5.01am
Handel, Georg Frideric (1685-1759) ed. Dart: Sonata in B flat, HWV 357
Louise Pellerin (oboe)
Dom Andre Laberge (organ)
5.06am
Bach, Johann Sebastian (1685-1750): Concerto No 4 in A for keyboard and string orchestra, BWV 1055
Lars-Ulrik Mortensen (harpsichord)
Ensemble 415
5.21am
Ferrabosco, Alfonso (c.1578-1628): Pavan and Fantasie
Nigel North (lute)
5.28am
Haydn, Joseph (1732-1809): Trio in C for keyboard and strings, H XV 27
Ondine Trio
5.46am
Verhulst, Johannes (1816-1891): Herinnering, Op 26, No 12; Minneliedje, Op 27, No 9
Nico van der Meel (tenor)
Leo van Doeselaar (fortepiano)
5.51am
Weber, Carl Maria von (1786-1826): Andante and Rondo Ungarese in C minor, Op 35
Juhani Tapaninen (bassoon)
Finnish Radio Symphony Orchestra
Jukka-Pekka Saraste (conductor)
6.01am
Suk, Josef (1874-1935): Serenade in E flat for string orchestra, Op 6
BBC National Orchestra of Wales
James Clark (conductor)
6.30am
Grieg, Edvard (1843-1907): Lyric Pieces - Book 3, Op 43
Christina Ortiz (piano)
6.45am
Stenhammar, Wilhelm (1871-1927): The people of Nifelhem
Margaretha Ljunggren (soprano)
Michael Engstrom (piano)
Swedish Radio Choir
Gustav Sjokvist (conductor).