Main content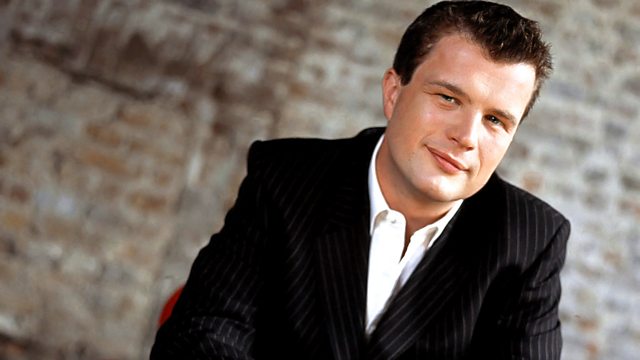 CBSO/Knussen - Matthews, Britten, Elgar
Maria Joao Pires (piano) and Pavel Gomziakov (cello) perform Chopin's Piano Sonata in B minor, Op 58 and Cello Sonata in G minor, Op 65.
Presented by Petroc Trelawny.
In a concert given at Symphony Hall, Birmingham, Oliver Knussen conducts the City of Birmingham Symphony Orchestra and Leila Josefowicz in Colin Matthews's new Violin Concerto, along with orchestral showpieces by Britten and Elgar.
Featuring Britten's 1939 Canadian Carnival, which provides an ideal welcome for the return to Birmingham of the Canadian-born virtuoso Leila Josefowicz. She then gives the world premiere of a new concerto written specially for her by the leading British composer Colin Matthews.
The programme concludes with Elgar's portrait of one of Shakespeare's more lovable rogues, Falstaff. With this larger than life character, who is both philosopher and philanderer, Elgar's affectionate piece also tells us a great deal about the composer's own private world in music of great character and good-humour.
Leila Josefowicz (violin)
City of Birmingham Symphony Orchestra
Oliver Knussen (conductor)
Britten: Canadian Carnival
Matthews: Violin Concerto (Feeney Trust commission: world premiere)
Elgar: Falstaff 36
Plus highlights of the 2009 International Besancon Competition for Young Conductors, one of the most prestigious events of its kind, featuring the BBC Symphony Orchestra.
Sibelius: Lemminkainen Suite, Op 22
Lahti Symphony Orchestra
Osmo Vanska (conductor)
Michael Torke: The Music of Michael Torke
Atlanta Symphony Orchestra
Yoel Levi (conductor)
Bizet: Symphony in C; Roma, Patrie Overture
Orchestre du Capitole de Toulouse
Michel Plasson (conductor).