Main content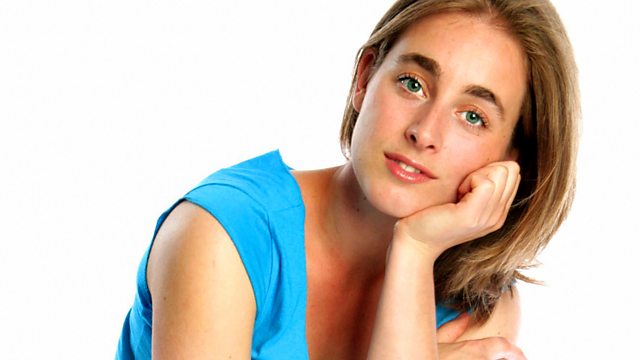 Sara Mohr-Pietsch
With Sara Mohr-Pietsch. Music to discover, rediscover and lift the spirits.
7.03
Handel
Oh the pleasures of the plains from Acis and Galatea
Dunedin Consort and Players
John Butt
Linn 319 Disc 1 Tr 2
7.10
Manuel Ponce/Jascha Heifetz (arr. Peter Ash)
Estrellita
Matthew Trussler, violin
Dusseldorf Symphony Orchestra
Yasuo Shinozaki
Orchid Classics100005 Tr 7
7.14
Beethoven
Egmont Overture
London Philharmonic Orchestra
Tennstedt
EMI71462 CD1 Tr 7
7.23
Smetana
Comedians Dance from the Bartered Bride
Berlin Philharmonic Orchestra
Herbert von Karajan
Deutsche Grammophon 423207 Tr 21
7.31
Vivaldi
Sinfonia Improvisata
Europa Galante
Fabio Biondi
Virgin 63430 Trs 1-2
7.35
Mozart
Laudate Dominum from Vesperae Solemnes de Confessore K.339
Danielle de Niese
Apollo Voices
Orchestra of the Age of Enlightenment
Sir Charles Mackerras
Decca 478151 Tr 12
7.40
Gardel
Soledad
Orchestra National du Capitole de Toulouse
EMI88670 Tr 11
7.43
Sibelius
Finlandia
Berlin Philharmonic Orchestra
Herbert von Karajan
EMI 76846 Tr 6
7.53
Rachmaninov
Prelude in D Op 23/4
Steven Osborne
Hyperion 677700 Tr 5
8.03
Gershwin
Oh Kay Overture
New Princess Theatre Orchestra
John McGlinn
EMI 479772 Tr 7
8.11
Rameau
C'est trop soupirer from Les Paladins
Carolyn Sampson, soprano
Ex Cathedra
Jeffrey Skidmore
Hyperion67447 Tr 6
8.17
Fvorak
Violin Sonata in F, Op. 57 - last mvt
Jack Liebeck, violin
Katya Apekisheva, piano
Sony Whitelabel Tr 6
8.22
Anon
Estampie Royal No. 6
Sinfonye
Stevie Wishart
Helios55207 Tr 12
8.26
Bax
Mediterranean
Northern Sinfonia
Richard Hickox
EMI 566542 Tr 12
8.31
Handel
Agitato da Fiere Tempeste from Oreste
Mary-Ellen Nesi, soprano (oreste)
Camerata Stuttgart
Gerorge Petrou
MDG 6091273 CD 1 Tr 6
8.36
Dodgers
Carousel Waltz
Stephen Hough
Hyperion 67043 Tr 13
8.42
Saint-Saens
Danse Macabre
Felix Kok, violin
City of Birmingham Symphony Orchestra
Louis Fremaux
CFP 82233 Tr 1
8.50
John Taverner
Dum Transisset Sabbatum
Tallis Scholars
Peter Phillips
Gimell004 Tr 6
8.57
Beethoven
Scherzo from trio in Bb Op 97, Archduke
Eggner trio
Live Classics806 Tr 5
9.08
Grainger
Northern march from Youthful Suite
BBC Philharmonic
Richard Hickox
Chandos9584 Tr 1
9.15
Pandolfi
La Castella op3/4
Andrew Manze, violin
Richard Egarr, harpsichord
HM 907241 Tr 4
9.23
Mozart
Horn Concerto no 1 in D K.412
English Chamber Orchestra
Barry Tuckwell
Decca 458607 Trs 1-2
9.32
Britten
Le Roi S'en Va-t'en Chasse
Felicity Palmer, mezzo
Endymion Ensemble
John Whitfield
EMI65114 Tr 6
9.36
JS Bach
Concerto for 4 Harpsichords in A Minor BWV 1065
Bob van Asperen, Bernhard Klapprott, Carsten Lohff, Marcelo Bussi - hapsichords
Melante Amsterdam
Bob van Asperen
Virgin45204 Trs 1-3
9.47
Henze
Erlkonig Orchestral Fantasy
Bamberg Symphony
Jonathan Nott
Tudor7131 Tr 5
9.53
Wagner
Mild und Leise from Tristan und Isolde
Nina Stemme, soprano
Royal Opera House Orchestra
Antonio Papanno.