Main content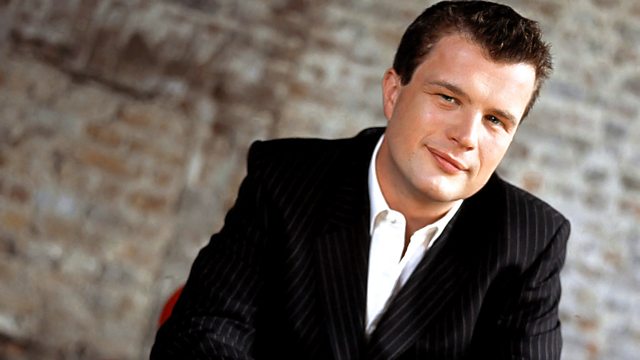 Halle - Britten, Strauss, Shostakovich
The Halle under Mark Elder perform at the Bridgewater Hall. Britten: Frank Bridge Variations. Shostakovich: Symphony No 5. Strauss: Horn Concerto No 2 (featuring Richard Watkins).
Presented by Petroc Trelawny.
In a concert given at the Bridgewater Hall in Manchester, Mark Elder conducts the Halle in music by Britten, Strauss and Shostakovich.
It begins with the variations he wrote on a theme by his teacher Frank Bridge, Britten cast each variation as a memento to a specific quality in the elder composer's personality, aiming to capture his teacher's 'energy...charm...wit...gaiety', as he wrote on the manuscript.
This is followed by Richard Strauss's autumnal Second Horn Concerto and Shostakovich's stormy and lyrical Symphony No 5. Written in 1937, in response to his incurring the wrath of the Soviet musical authorities, it is one of the composer's most popular works, and has an underlying darkness and an ironically triumphant finale - both a Stalinist victory hymn and a parody of one.
Richard Watkins (horn)
Halle Orchestra
Mark Elder (conductor)
Britten: Variations on a Theme of Frank Bridge
Strauss: Horn Concerto No 2
Shostakovich: Symphony No 5
Plus highlights of the 2009 International Besancon Competition for Young Conductors, one of the most prestigious events of its kind, this time featuring the BBC Symphony Orchestra.
Berlioz: Symphonie Fantastique (first movt)
BBC Symphony Orchestra
Kazuki Yamada (conductor)
Bizet: Mais nous ne voyons pas la Carmencita; L'amour est un oiseau rebelle (Carmen)
Jessye Norman (soprano)
Orchestre National de France
Seiji Osawa (conductor)