Main content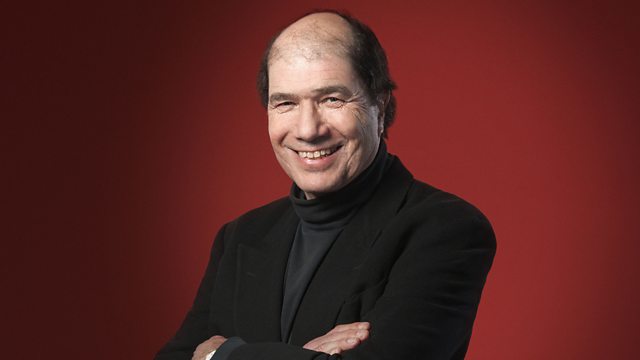 Hanan al-Shaykh
Michael Berkeley's guest is Lebanese writer Hanan al-Shaykh, whose musical choices include Bach's Keyboard Concerto No 1, plus Schubert, Albinoni, Billie Holiday and Philip Glass.
Michael Berkeley's guest is Lebanese writer Hanan al-Shaykh, who grew up in a strict Shi'a Muslim environment, finishing her education at the American Girls' College in Cairo. She then became a journalist in Beirut, leaving in 1975 at the outbreak of the Lebanese Civil War. She now lives in London with her family.
She is the author of several novels that explore and challenge the traditional roles of women in Muslim societies. Many of her books, such as The Story of Zahra, and Women of Sand and Myrrh deal frankly with sexual issues, which have led to them being banned in more conservative Muslim countries. Her latest work is The Locust and the Bird, which is the story of her own mother's life - heavily circumscribed by a patriarchal society.
Hanan al-Shaykh's musical choices range from Western classical music - a movement of Bach's Keyboard Concerto No 1 in D minor, BWV1052, played by Murray Perahia and the Academy of St Martin in the Fields, Schubert's enigmatic song Der Zwerg (The Dwarf) and Albinoni's haunting Adagio in G minor - to American jazz (Jimmy Lunceford's Rhythm is our Business, and Billie Holiday singing Strange Fruit). She also chooses part of Philip Glass's soundtrack to the film Temple of the Golden Pavilion and two different examples of music from the Middle East, including music for the Christian Good Friday ceremonies.
Playlist:
Signature tune
M Berkeley: The Wakeful Poet (Music from Chaucer)
Beaux Arts Brass Quintet
(Berkeley/OUP)
Dur: 26s
Bach: Keyboard Concerto No 1 in D minor BWV 1052 (3rd mvt)
Academy of St Martin in the Fields
Murray Perahia (piano/conductor)
Sony Classical SK89245 Tr 3
Dur: 7m13s
Anouar Brahem: Parfum de Gitane
Anouar Brahem (oud)
Bechir Selmi (violin)
Lassad Hosni (percussion)
Barzakh ECM 1432 847 540-2 - Track 8
(Brahem/ASCAP)
Dur: 4m14s
Jimmy Lunceford: Rhythm is our Business
Jimmy Lunceford and His Orchestra feat Willie Smith (vocals)
Lunceford/Cahn/Kaplan
On the Sunny Side of the Street 1934
PHONT CD7653 - Track 4
Dur: 3m14s
Schubert: Der Zwerg
Dietrich Fischer-Dieskau (baritone)
Gerald Moore (piano)
Salzberg Festival Live 1957-65 ORFEO C140101A Tr 11
(Recording - live Salzburg 5 August 1957)
Dur: 5m7s
Philip Glass: Temple of the Golden Pavilion (Mishima)
(Music from the film soundtrack conducted by Michael Riesman)
NONESUCH 7559-79113-2 Tr 4
Dur: 3m
Fairuz: Wa Habibi (trad)
Good Friday - Eastern Sacred Songs - VDL CD516 Track 5
Dur: 2m44s
Albinoni: Adagio in G minor
Academy of St Martin in the Fields
Neville Marriner (conductor)
Eine Kleine etc EMI CDC7473912 5
Dur:7m41s
Billie Holiday: Strange Fruit rec 1956
(feat Charlie Shavers - trumpet, Wynton Kelly - piano, Aaron Bell - bass)
Kenny Burrell (guitar)
Lennie McBrowne (drums)
Lady Sings the Blues Vol 4 Tr 12
(Lewis Allen/ASCAP)
Dur: 3m01s.
11 things we learned from Harry Enfield's Private Passions
Archive Unlocked: Two Decades of Private Passions