Main content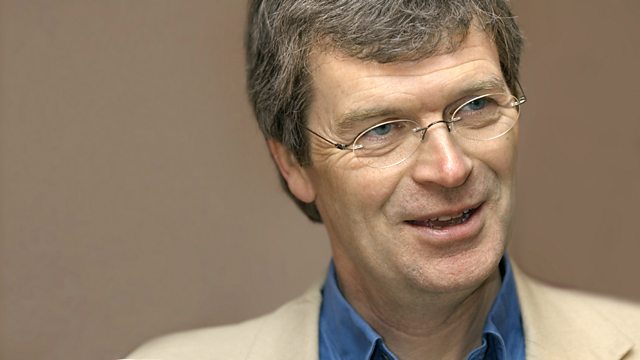 George Russell
Alyn Shipton's interview with the late composer/theorist George Russell, in which he discusses highlights of his recorded music, including work with Dizzy Gillespie.
The jazz composer and theorist George Russell was a major innovator in jazz for over 50 years. In an archive interview with Alyn Shipton, Russell looks back at the highlights of a recorded repertoire that began with Dizzy Gillespie's big band and went on to encompass modal jazz and the dawn of jazz rock fusion.
George Russell was a ceaseless experimenter - spending most of his life writing his theoretical masterwork on Lydian Modal theory - but on the way writing extended compositions for Dizzy Gillespie in the 1940s, introducing Miles Davis and John Coltrane to modal jazz in the '50s, and mixing world jazz and rock with Jan Garbarek and Terje Rypdal in the 60s. His Living Time Orchestra ran from the '70s to the present decade and included innovative soloists from both sides of the Atlantic. In conversation with Alyn Shipton, who visited Russell at his home near the New England Conservatory in Boston, the composer looks back at what he considers the highlights of his work, and at his standard compositions such as All About Rosie and Ezz-Thetic.
Last on

Broadcasts