Main content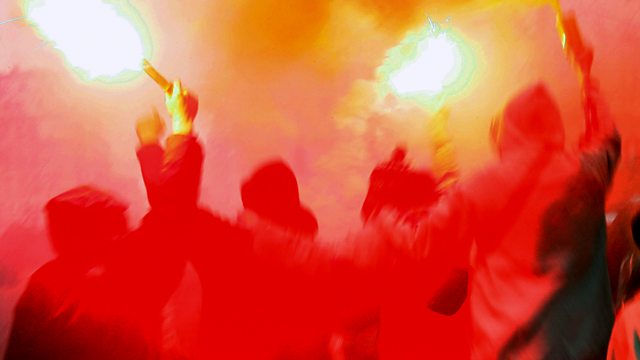 Deep France, Deep Problem?
Writer and poet Adam Thorpe discovers that beneath the smiling holiday face of southern France lie depopulation, unemployment, racism and violence.
The dark side of the south of France is less familiar than tales of sundowners on the verandah and hot-baked croissants from the boulangerie as told in many an expat narrative. Delving beneath the surface of his adoptive Cevennes region, a land famously chronicled in Robert Louis Stevenson's classic 'Travels with a Donkey', fellow novelist and poet Adam Thorpe finds a hardy people, inured by centuries of poverty to dealing with tough times. And with the last local factory about to shut its doors and transfer its manufacture of safety footwear to Tunisia, the story's about to get a great deal darker. Unemployment here is amongst the highest in France. With the factory - once a proud locally-built business - now sold on and on to owners in Italy, and finally to Anglo-American financiers, the grand-pere patron who built the company spectacularly committed suicide. He'd rather end it all than see hundreds of his fellow citizens thrust into jobless purgatory in this one-industry town.
And the population is changing. Wealthy suburbanites and incomers arrive to buy up property and set about 700-year-old stones with excavators to create pools that will suck the watertable dry.
Threat hangs heavy in the air: many locals told Adam they'd only speak on condition of anonymity for fear of reprisals - violence is widespread in this community of hunting men.
Yet within their hard-bitten resourcefulness, the men and women of the Cevennes find a degree of serenity - they never expect riches, and the tough climate (deluged by biblical rains in winter, parched by unrelieved sun for the rest of the year) means they're used to making the best of the worst, and never expecting too much of anyone. And there are positive notes: here small, specialist vineyards and organic producers are flourishing, and if the problems are legion, there's less dismay than you'd expect; 'after all,' they say, 'look at the landscape, look at the sunshine! Who can complain?'
Producer Simon Elmes
(repeat).