Main content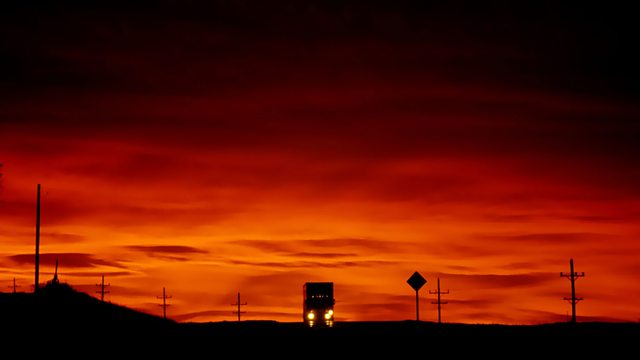 20/09/2009
Music including Elsemann, Muller, Beethoven, Mozart, Grieg, Liszt, Castello, Chopin, Strauss, Durante, Hartmann, Mendelssohn, Franck, Telemann, Arcadelt, Sweelinck, Neefe and Bersa.
1.00am
Elsemann, Dirk (b.1977): Prelude, Trio and Fugue - improvisation in German Baroque style on given themes
Dirk Elsemann (organ)
1.12am
Muller, Christian: Choral Preludes - improvisation in German Baroque style on given themes
Christian Muller (organ)
1.23am
Mozart, Wolfgang Amadeus (1756-1791) arr Elsemann and Muller: Sonata in C, K545
Dirk Elsemann, Christian Muller (organ)
1.36am
Elsemann, Dirk (b.1977): Introduction, Fantasy and Triple Fugue on a theme from Bulgarian Rhapsody Vardar, Op 16
1.57am
Elsemann: Symphony, improvisation in Impressionistic style on given themes
2.19am
Brahms, Johannes (1833-1897) arr Elsemann: Improvisation on the Theme of Lullaby
Dirk Elsemann (organ)
2.22am
Beethoven, Ludwig van (1770-1827): Symphony No 7 in A, Op 92
Norwegian Radio Orchestra
Giordano Bellincampi (conductor)
3.01am
Mozart, Wolfgang Amadeus (1756-1791): Quintet in E flat for piano, oboe, clarinet, horn and bassoon, K452
Anton Kuerti (piano)
James Mason (oboe)
James Campbell (clarinet)
James McKay (bassoon)
James Somerville (horn)
3.25am
Grieg, Edvard (1843-1907): Old Norwegian Romance with Variations, Op 51
Bergen Philharmonic Orchestra
Ole Kristian Ruud (conductor)
3.50am
Liszt, Franz (1811-1886): Funerailles (Harmonies Poetiques et Religieuses: Ten pieces for piano, S173 No 7)
Francois-Frederic Guy (piano)
4.04am
Castello, Dario (first half of 17th century): Sonata IV, for two violins and continuo
Il Giardino Armonico
4.12am
Berezovsky, Maxim Sosontovitch (1745-1777): Do not reject me (Ps 70)
The Seven Saints Chamber Choir
Dimitar Grigorov (conductor)
4.21am
Carmichael, John (b.1930), arr Michael Hurst: A Country Fair
Jack Harrison (clarinet)
West Australian Symphony Orchestra
Richard Mills (conductor)
4.30am
Chopin, Fryderyk (1810-1849): Scherzo No 2 in B flat, Op 31
Ronald Brautigam (fortepiano)
4.40am
Strauss, Richard (1864-1949): Aria: Was erblicke ich (Daphne, Op 82)
Ben Heppner (tenor)
Toronto Symphony Orchestra
Andrew Davis (conductor)
4.49am
Durante, Francesco (1684-1755): Concerto per quartetto No 3 in E flat for strings
Concerto Koln
5.01am
Salmenhaara, Erkki (1941- 2002): Adagietto for Orchestra (1981)
Finnish Radio Symphony Orchestra
Ralf Sjoblom (conductor)
5.07am
Hartmann, Johan Peter Emilius (1805-1900): Four Caprices, Op 18 No 1 (1835) - dedicated to Felix Mendelssohn
Nina Gade (piano)
5.18am
Mendelssohn, Felix (1809-1847): Four songs (Im Grunen, Op 59)
BBC Singers
Stephen Cleobury (conductor)
5.28am
Franck, Cesar (1822-1890): Le chasseur maudit - symphonic poem, M44
Orchestre National de France
Neeme Jarvi (conductor)
5.44am
Telemann, Georg Philipp (1681-1767): Pyrmonter Kurwoche No 5 (de Scherzi melodichi per divertimento di
coloro, TWV XLII e4)
Albrecht Rau (violin)
Heinrich Rau (viola)
Clemens Malich (cello)
Wolfgang Hochstein (harpsichord)
5.53am
Papa, Clemens non (1510/15-1544/45): Frais et gaillard
Flautando Koln
5.55am
Hassler, Hans Leo (1554-1612): Canzon duodecimi toni zu acht Stimmen
Roland Gotz (spinet/organ)
Flautando Koln
Geigenbande
6.00am
Arcadelt, Jacques (c.1505-1568): Il Bianco e dolce cigno
6.02am
Gastoldi, Giovanni (c.1550-1622?): Bellissima mirtilla
6.05am
Verdelot, Philippe (c.1485-c.1532): Italia mia
6.09am
Verdelot: Dormend un'giorno
Banchieri Singers
Denes Szabo (conductor)
6.13am
Sweelinck, Jan Pieterszoon (1562-1621): Psalm 23 (Genevan Psalter)
Leo van Doeselaar (organ)
6.21am
Kodaly, Zoltan (1882-1967): Psalm 114 (Genevan Psalter)
Chamber Choir of Pecs
Istva Ella (organ)
Aure Tillai (conductor)
6.25am
Neefe, Christian G (1748-1798): Keyboard Concerto in G
Christine Schornsheim (fortepiano)
Michael Niesemann (oboe)
Neue Desseldorfer Hofsmusik
6.47am
Hubay, Jeno (1858-1937): Spinning Room, Op 44 No 3
Ferenc Szecsodi (violin)
Istvan Kassai (piano)
6.52am
Bersa, Blagoje (1873-1934): Idyll, Op 25b (1902)
Croatian Radio Symphony Orchestra
Mladen Tarbuk (conductor).