Main content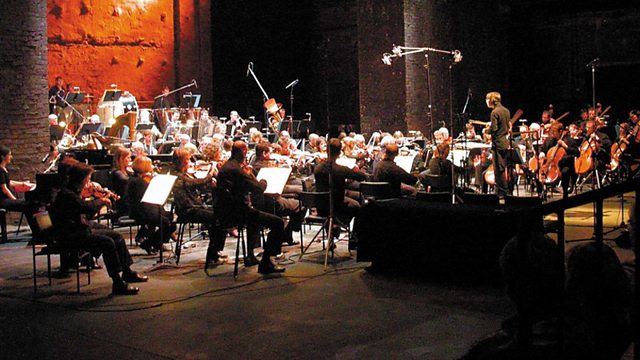 Knussen, Bedford, Turnage
Zoe Martlew presents the BBC SSO in Knussen's Music for a Puppet Court, Bedford's Outblaze the Sky, plus Turnage's From All Sides and his new flute concerto, Five Views of a Mouth.
Zoe Martlew presents a concert of all-British music, which also includes a dramatic monologue.
Dietmar Wiesner (flute)
BBC Scottish Symphony Orchestra
Ilan Volkov (conductor)
Knussen: Music for a Puppet Court
Luke Bedford: Outblaze the Sky
Mark-Anthony Turnage: From All Sides
Samuel Beckett: Not I (performed by Fiona Shaw)
Mark Anthony Turnage: Five Views of a Mouth (BBC Commission - first performance)
Plus a report on John Wynne's new sound installation at Beaconsfield Gallery, featuring an old pianola and 300 abandoned hi-fi speakers.
Stockhausen's Gruppen – What's the Big Deal?