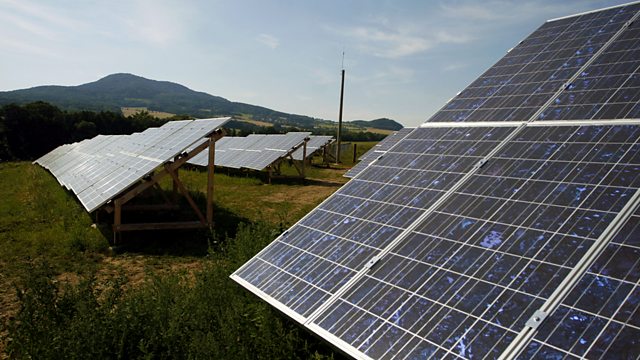 Supergrid
Carbon-free energy could become a greater possibility if we help to form a Europe-wide 'Supergrid', but what is it, how will it work and who will pay for it? Tom Heap finds out.
Even if it does sound like science fiction, the European Union want to be able to power the entire continent with green energy: from solar panels to wind and wave turbines, from geothermal to hydroelectric power stations. The 'Supergrid' project will lie from the North Sea, going down to the Sahara Desert, from Iceland's volcanoes to the tides of Finland, from the winds of Scotland to the Black Sea and to the sun of the Middle East.
Last on
What has happened to the world's coral?