Main content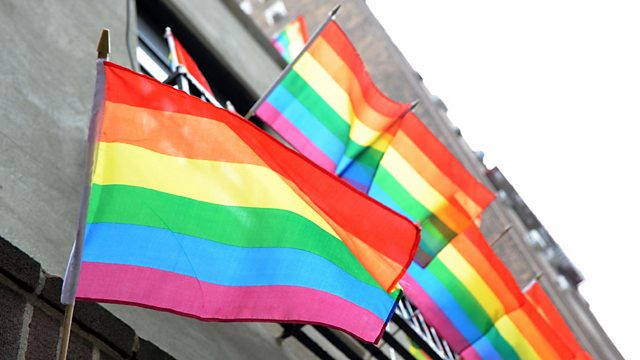 Stonewall
Sue MacGregor brings together the men and women who founded the gay rights campaign group, Stonewall, 20 years ago.
Sue MacGregor presents the series which reunites a group of people intimately involved in a moment of modern history.
Sue brings together the men and women who were instrumental in the early years of the gay rights campaign group, Stonewall. She is joined by Sir Ian McKellen, Matthew Parris, Lisa Power, Michael Cashman and Olivette Cole-Wilson.
In September 1988 a small group joined forces in a campaign against a law now known as Section 28. This law banned councils from 'promoting homosexuality' or 'promoting the teaching in any maintained school of the acceptability of homosexuality as a pretended family relationship'.
The gay rights scene at the time was radical and activist and there were no campaign groups engaging both gay men and lesbians together. Stonewall aimed to create a professional lobbying group that would fight against the discrimination of lesbians, gay men and bisexuals. Dubbed Stonewall to signal doggedness and to commemorate the New York riots in which gay protestors had fought back against police brutality two decades before, it called for full legal rights, which still seemed a loony-left pipe dream.
Stonewall's moderate tone attracted criticism from more radical veterans of the gay rights movement, but also lent its advocates greater media respectability and a hearing from government ministers.
Since its inception, Stonewall has led the way with an impressive number of reforms, pressing ministers and taking test cases to court. These reforms include the repeal of Section 28, equalising the age of consent, permitting civil partnerships and overturning the ban on gays in the military. Another legacy has been to allow gay and lesbian politicians into the mainstream - not just demanding equal rights, but as representatives of the wider community.
A Whistledown production for BBC Radio 4.