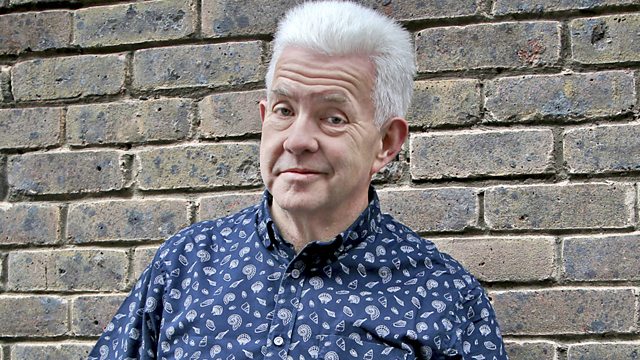 Don Paterson/Nick Harkaway/Nemo's Almanac/MacGillivray
Ian McMillan presents the weekly cabaret of language, which features Don Paterson's new collection of poems, Rain, which asks questions about life and tries to answer them, paying tribute along the way to the late poet Michael Donaghy and the Origami master Akira Yoshizawa. Paterson's last collection of poetry, Landing Light, won the TS Eliot and Whitbread Prizes.
Nick Harkaway, author of The Gone-Away World, presents a work in progress: Under Milky Way is a reimagining of Dylan Thomas's much-loved Under Milk Wood that sends the sleepy town of Llareggub and its inhabitants into space.
Novelists Toby Litt and Alan Hollinghurst pay tribute to Nemo's Almanac, one of the most fiendish literary quizzes. Over 100 years old, the first version was compiled by a Victorian governess wishing to test and entertain her tiny charges during the school holidays. In its current incarnation, the quiz is a hotly-contested annual competition offering unattributed literary and poetic excerpts on a different theme each month. Competitors must turn literary detective and track down their source. Devotees call themselves Nemoniacs.
With music from singer, songwriter, poet and artist MacGillivray, who won an award from the Slade school of art in 2003 for a unique and curious project which saw her carry a wolf carcass through the Nevada desert. Of Scottish descent, but fascinated by Native American and Inuit culture, MacGillivray sings haunting songs from the American frontier, of wolves and their hunters, love lost and lives lived in the wilderness. She's accompanied by the musician Gwalia on bass guitar.
And there is a tribute to Scottish folk storyteller and living library of Scottish Traveller language and culture Stanley Robinson who has died aged 69. Stanley was the nephew of Jeannie Robertson, herself a great folk singer and storyteller, and late in his life he was recognised for preserving and bringing to life a body of work that would otherwise have been lost.
Last on