Main content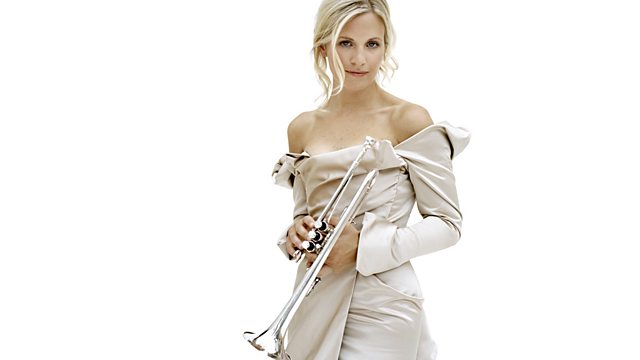 From the Royal Albert Hall. David Robertson conducts the traditional festivities in the Last Night of the Proms. With Sarah Connolly (mezzo) and Alison Balsom (trumpet).
From the Royal Albert Hall, London. Presented by Sean Rafferty.
Proms-featured pianist Stephen Hough joins Sean in the Radio 3 box for the traditional Last Night festivities, led for the first time by David Robertson, principal guest conductor of the BBC Symphony Orchestra.
The programme includes music by some of Radio 3's Composers of the Year: a concerto by Haydn, played by former New Generation Artist Alison Balsom and a famous lament by Purcell, sung by Sarah Connolly. There is also Oliver Knussen's Flourish, sparked by Stravinsky's Fireworks from the First Night.
Sarah Connolly (mezzo-soprano)
Alison Balsom (trumpet)
BBC Singers
BBC Symphony Chorus
BBC Symphony Orchestra
David Robertson (conductor)
Oliver Knussen: Flourish with Fireworks
Purcell, arr. Henry Wood: New Suite
Purcell: Thy hand, Belinda...When I am laid in Earth (Dido's Lament); With drooping wings ye cupids come (Dido and Aeneas)
Haydn: Trumpet Concerto in E flat
Mahler: Lieder eines fahrenden Gesellen
Villa-Lobos: Choros No 10 (Rasga o Coracao).
More episodes
Previous
You are at the first episode