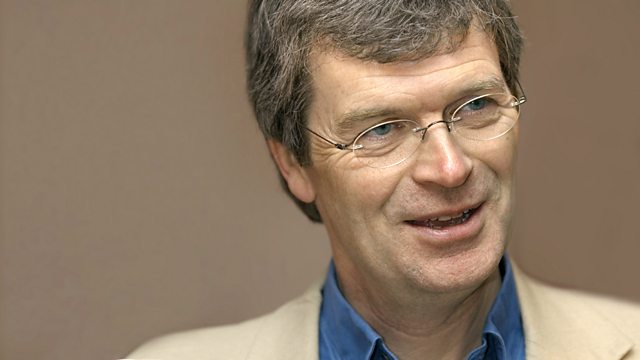 Purcell and Dryden - A Professional Friendship
Alyn Shipton explores Dryden and Purcell's collaboration on the semi-opera King Arthur, a work which is often regarded as the first professional collaboration between librettist and composer. He is joined by Purcell biographer Jonathan Keates, who describes some of the sights, sounds and smell of the world of Restoration theatre. It was a period in which people would come in and out for single acts of an opera, jostle in the stalls and swap seats in boxes, while the privileged would claim seats on the stage.
There is a look at the latest scholarship on the genesis of the opera, with Dryden's biographer, James Wynn, who traces the origins of the collaboration between the two men in the preface to Dioclesian, which was signed by Purcell but written by Dryden. He explains that 17th-century authorship was a bit like the teams of writers on a present-day sitcom.
Alyn also considers the origin of the Knights of the Garter, the redecoration of Windsor Castle and the messy politics of Jacobites supporting the ousted James II versus William III's Orange and Protestant sympathies. This provides the background to such remarkable musical treats as Purcell and Dryden's Chorus of Cold People, the paeon of praise to St George, and the best-known setting in the opera Fairest Isle. With naked sylphs, ancient British battles and a drinking song worthy of the terraces at an England game, Alyn sheds new light on this most fascinating of operas.
Last on