Main content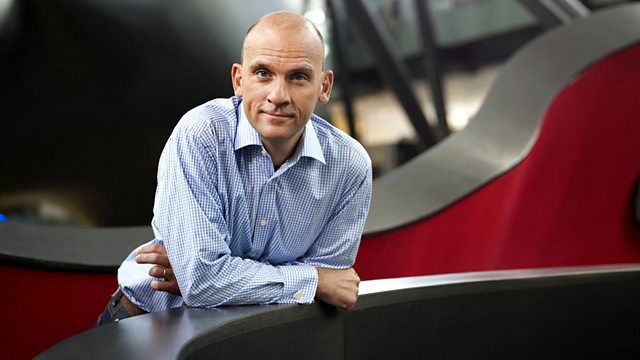 Martial Solal at Kings Place
Jez Nelson presents a solo concert by French pianist Martial Solal, recorded as part of Paris Jazz Week at London's Kings Place in 2009.
Jez Nelson presents a solo concert by French pianist Martial Solal, recorded as part of Paris Jazz Week at London's Kings Place in 2009. Playing jazz standards in anything but a standard way, Solal playfully manipulates the jazz repertoire with countermelodies, rhythmic juxtapositions and poised abstraction. The concert is drawn together with a narrative quality demonstrating Solal's vast encyclopaedic knowledge and a ceaseless ability to reinvent.
Born in Algeria, Solal moved to Paris aged 22 and over the last 60 years has built a reputation as a leading composer and pianist. He has recorded with many small ensembles including duos with Django Reinhardt, Lee Konitz and Dave Douglas. Solal has also written scores for over 40 feature films including Jean Luc Goddard's award-winning debut A bout de souffle.
Playlist:
Jazz on 3 signature tune:
Artist: Russell Gunn (Russell Gunn - trumpet, Gregory Tardy & Bruce Williams - reeds, Andre Heyward - trombone, Chieli Minucci - guitar, James Hurt - keyboards, Rodney Jordan - bass, Woody Williams - drums, Khalil Kwame Bell - percussion, DJ Apollo - turntables)
Track Title: Seventy Four Miles Away
Composer: Joe Zawinul
Album Title: Ethnomusicology Volume 1
CD track:
Artist: Led Bib
Track title: Call Centre Labyrinth
Composer: Mark Holub
Album title: Sensible Shoes
Label: Cuneiform
John Fordham joins Jez in the studio to discuss Led Bib, the Mercury Music Prize and Martial Solal.
Martial Solal recorded at King's Place on June 11, 2009
Line up:
Martial Solal (piano)
Set one list:
I've Got Rhythm (George Gershwin)
My Funny Valentine (Richard Rodgers)
Tea For Two (Vincent Youmans)
Round Midnight (Thelonious Monk)
Caravan (Juan Tizol)
Body and Soul (Edward Heyman, Robert Sour, Frank Eyton & Johnny Green)
What Is This Thing Called Love (Cole Porter)
John Fordham recommends some further listening for Martial Solal:
Artist: Martial Solal
Album title: At Newport '63
Label: RCA Victor
Released: 1963
Artist: Martial Solal & Dave Douglas
Album title: Rue De Seine
Label: Cam Jazz
Released: 2005
CD track played:
Artist: Martial Solal Trio
Track title: Gang of Five
Composer: Paul Motian
Album Title: Ballade du 10 Mars
Label: Soul Note
Released: 1999
Set two list:
Here's That Rainy Day (Jimmy Van Heusen)
Solitude, Take The A Train, Satin Doll medley (Duke Ellington)
Cherokee (Ray Noble)
Nobody's Perfect (unknown)
All the Things You Are (Jerome Kern)
CD track played in tribute to the saxophonist and educator Joe Maneri who passed away on 24 August:
Artist: Joe Maneri & Mat Maneri
Track title: Outside the Whole Thing
Composer: Joe Maneri & Mat Maneri
Album title: Blessed
Label: ECM.