Main content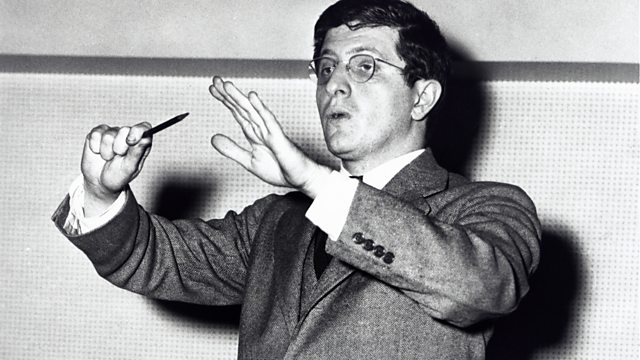 Donald Macleod explores the early years of Bernard Herrmann's career. His work is best remembered for groundbreaking scores for film directors such as Hitchcock and Scorsese.
Donald Macleod explores the life and work of Bernard Herrmann, best remembered for producing groundbreaking scores for film directors, ranging from Orson Welles and Alfred Hitchcock to Martin Scorsese. In his own eyes, though, Herrmann saw himself simply as a 'composer', rather than a film composer and his catalogue supports that claim, as it includes a full length opera, chamber and symphonic music. A brilliant and complex character, his formative years in New York helped establish a unique approach to music.
Donald focuses on Herrmann's early years, when, with his natural pushiness, coupled with a New York upbringing, he became known among the movers and shakers in the music business. Through Aaron Copland's Young Composers' Group, he first heard the music of Charles Ives, a composer for whom he would have a lifelong enthusiasm.
The Murder from Psycho (excerpt)
National Philharmonic Orchestra
Bernard Herrmann (conductor)
Unicorn Kanchana UKCD 2021 Tr 17
Prelude and Love Scene from Vertigo
London Philharmonic Orchestra
Bernard Herrmann (conductor)
London 443 895-2 Tr 4
Currier and Ives Suite
New Zealand Symphony Orchestra
James Sedares (conductor)
Koch 307224-2H1 Trs 8-12
Sinfonietta for String Orchestra
Berlin Symphony Orchestra
Isaiah Jackson (conductor)
Koch 3-7152-2H1 Trs 8-12
Theme and Variations and Aria from Salammbô (Citizen Kane)
Kiri te Kanawa (soprano)
National Philharmonic Orchestra
Charles Gerhardt (conductor)
RCA Victor GD 80707 Trs 3-4.
More episodes
Previous
You are at the first episode