Main content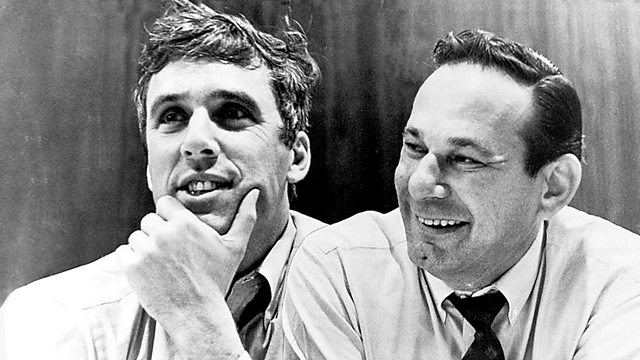 The Look of Love
From the 1960s film 'Casino Royale' as sung by Dusty Springfield, the song's lyricist Hal David explores its appeal. From September 2010.
Series exploring famous pieces of music and their emotional appeal.
Hal David discusses writing The Look of Love with Burt Bacharach, for the soundtrack of the spoof 1967 James Bond film Casino Royale. This classic track, sung by Dusty Springfield, provided the musical backdrop for a love scene between Peter Sellers and Ursula Andress.
Dusty Springfield's former backing singer, Simon Bell, remembers being on stage at the Albert Hall when Dusty laughed her way through a performance of the song, and musician Jonathan Cohen describes how the samba rhythm underscoring Dusty's smooth vocals combine to make this an enduringly popular love song.
It has been covered many times by artists including Isaac Hayes, Gladys Knight and the French singer Mirielle Mathieu. This programme hears from people whose personal memories of love and loss are forever linked with The Look of Love.
Why Sam Cooke's 'A Change Is Gonna Come' became a Civil Rights anthem