Main content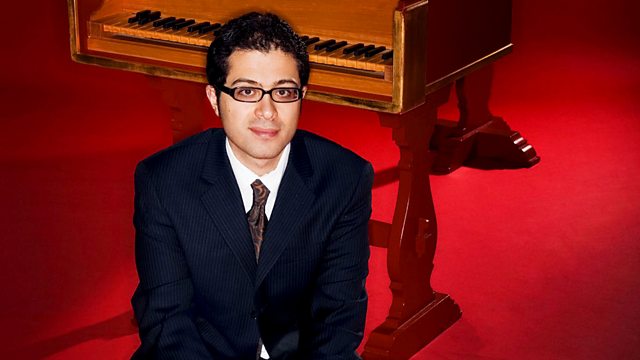 PCM 16 - Sharon Bezaly, Mahan Esfahani, Ashley Wass, Ailish TynaN
From Cadogan Hall, London. Louise Fryer presents music by Bach and Villa-Lobos, plus a BBC-commissioned world premiere from John McCabe.
From Cadogan Hall, London. Presented by Louise Fryer.
BBC Proms 2009 New Generation Artists Celebration Weekend
Bach: Sonata in E flat for flute and keyboard, BWV1031; Suite No 2 in B minor, BWV1067 (Badinerie)
Sharon Bezaly (flute)
Mahan Esfahani (harpsichord)
Tim Smedley (cello continuo)
John McCabe: Study No 12 - Sonata (BBC commission)
Ashley Wass (piano)
Bach arr. Villa-Lobos: Preludes and Fugues (selection) arr. for eight cellos
Villa-Lobos: Bachiana Brasileira No 5
Ailish Tynan (soprano)
Claudio Bohorquez, Andreas Brantelid, Natalie Clein, Danjulo Ishizaka, Guy Johnston, Li-Wei, Marie Macleod, Christian Poltera (cellos).