Main content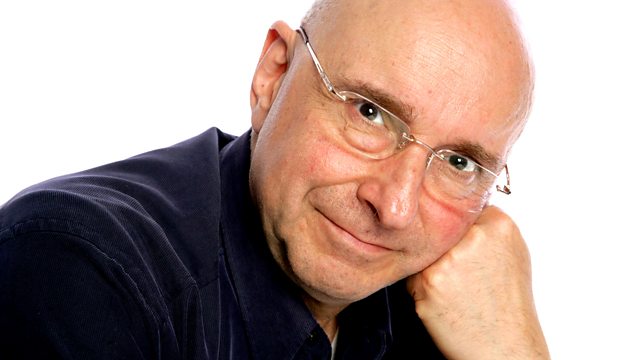 Rob Cowan
Radio 3's breakfast programme with Rob Cowan. Music to discover, rediscover and lift the spirits.
Radio 3's breakfast programme with Rob Cowan. Music to discover, rediscover and lift the spirits.
7.03am
Wagner: Overture: Das Liebesverbot
Malaga Philharmonic Orchestra
Alexander Rahbari (conductor)
Naxos 8.557055 T3
7.11am
Chopin: Berceuse
Maria Joao Pires (piano)
DG 457 585-2 T6
7.17am
Monteverdi: Beatus Vir
Emma Kirkby (soprano)
Nigel Rogers (tenor)
David Thomas (bass)
Taverner Consort & Players
Andrew Parrott (director)
EMI CDC7 47016-2 T3
7.27am
Elgar: Salut d'Amour
Natalie Clein (cello)
Royal Liverpool Philharmonic Orchestra
Vernon Handley (conductor)
EMI 50999 5 01409-2 T8
7.32am
Grainger: Over the Hills and Far Away - Children's March
'The President's Own' United States Marine Band
Lt Col Michael J Colburn (conductor)
Naxos 8.570243 T9
7.40am
Mendelssohn: Psalm 114 (for double choir & orchestra)
Stuttgart Chamber Choir
Deutsche Kammerphilharmonie
Frieder Bernius (conductor)
Carus 83.202 T1
7.51am
Glinka: Jota Aragonese
Hollywood Bowl Symphony Orchestra
Carmen Dragon (conductor)
EMI CDM7 3734-2 T4
8.04am
Handel: Concerto Grosso, Op 6, No 5 in D
Academy of St Martin in the Fields
Iona Brown (violin/director)
Philips 476 5312 D2 T1 - 6
8.21am
Elgar: In Moonlight (Canto popolare)
Christine Rice (mezzo-sop)
Mark Elder (piano)
Hallé CD HLL 7500 T6
8.23am
Elgar: Dream Children
Ashley Wass (piano)
Naxos 8.570166 T3 & 4
8.33am
Walton: Fanfare, Scotch Rhapsody & Valse (Facade Suites)
City of Birmingham Symphony Orchestra
Louis Frémaux (conductor)
EMI CDM7 64201-2 T1 - 3
8.39am
Villa-Lobos: Bachiana Brasileira No 5
Renée Fleming (soprano)
8 Cellos from the New World Symphony 'led' by Kenneth Freudigman
Michael Tilson Thomas (conductor)
RCA 09026 68538-2 T5
8.46am
Martinu: Sextet for Piano & Wind
Jan Panenka (piano)
Prague Wind Quintet
Supraphon SU 3058-2 011 T9 - 13
9.01am
Rodrigo: Adela
Placido Domingo (tenor)
Manuel Barrueco (guitar)
EMI CDC5 56175-2 T7
9.04am
Bridge: Threads
Britten Sinfonia
Nicholas Cleobury (conductor)
RCA 74321 987082 D2 T11 & 12
9.13am
Schmelzer: Sonata in G for 7 Recorders
Flanders Recorder Quartet
Musica Antiqua Köln
Archiv 453 442-2 T10
9.20am
Saint-Saens: Le Rouet d'Omphale
Paris Conservatoire Orchestra
Jean Martinon (conductor)
Decca 448 571-2 T13
9.28am
Duparc: Phidylé
Francois le Roux (baritone)
Jeff Cohen (piano)
REM 311049 T12
9.35am
Lalo: Intermezzo (Symphonie Espagnole)
Itzhak Perlman (violin)
London Symphony Orcestra
André Previn (conductor)
RCA 8869 7217412 D8 T3
9.42am
Harris: Symphony No 3
Dallas Symphony Orchestra
Eduardo Mata (conductor)
Dorian DOR-90170 T2.