Main content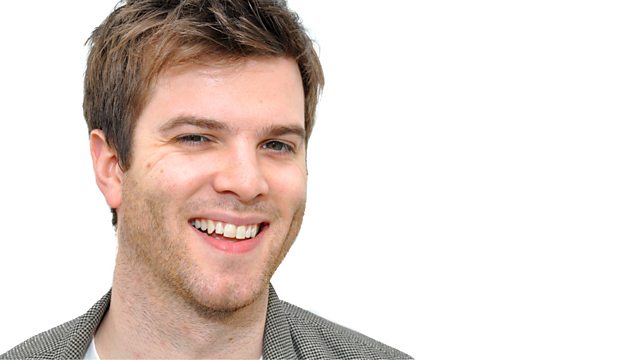 25/08/2009
Tom Ravenscroft sits in for Marc Riley, playing classic and cutting-edge tracks, plus there's a session from AJ Holmes and The Hackney Empire.
Tonight it's Tom Ravenscroft's second night in the steam cleaned chair of Marc Riley. His session band is A.J. Holmes & The Hackney, Empire who describe their unique blend of African and European pop music as "The New Electric Hi-Life".
A.J. Holmes & The Hackney Empire is currently the resident band at the monthly London tropical party Secousse and have recently played with David Byrne at the Royal Festival Hall.
The band are A.J. Holmes on guitar and vocals, Ian Simon Andrew Darroue on bongos, tambourine, djembe and vocals, Simon Keer on drums, electric drums and sampler, Polly Soloman on maracas and vocals, Emile George Ogoo on bass and vocals and finally Martyn Pott on bass.
African musician and teacher Folo Graff emigrated from Sierra Leone, West Africa to the birth place of A.J. Holmes (the East End of London) in 1976. In 1999 they became neighbours and a year later Graff started to teach Holmes guitar music. Mixing this with his background in electric pop Holmes has developed irresistible dance tracks, instrumentals with a fragile swing, pop tunes with earworm qualities, or heart-warming love songs and they are crowned by his own emotional and self-ironic lyrics. The term hi-life is from 'Highlife' a musical genre that originated in Sierra Leone, Ghana and Nigeria starting in the 1920s.