Main content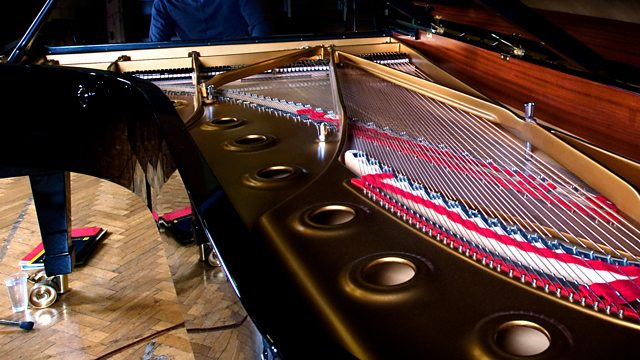 Hebrides Ensemble, Christopher Maltman
Baritone Christopher Maltman performs with the Hebrides Ensemble in a programme including Debussy, Mahler, Schoenberg and J Strauss II.
Radio 3 at the Summer Festivals
Scotland's Hebrides Ensemble with baritone Christopher Maltman present chamber arrangements made by Schoenberg and his students of contemporary orchestral works, including Berg's trio version of his own Chamber Concerto.
Christopher Maltman (baritone)
Hebrides Ensemble
Debussy, arr Sachs: Prelude a l'apres-midi d'un faune
Berg: Adagio (Chamber Concerto) arr for violin, piano and clarinet
Mahler, arr Schoenberg: Lieder eines fahrenden Gesellen
Schoenberg, arr Webern: Chamber Symphony No 1
J Strauss II, arr Schoenberg: Rosen aus dem Suden.