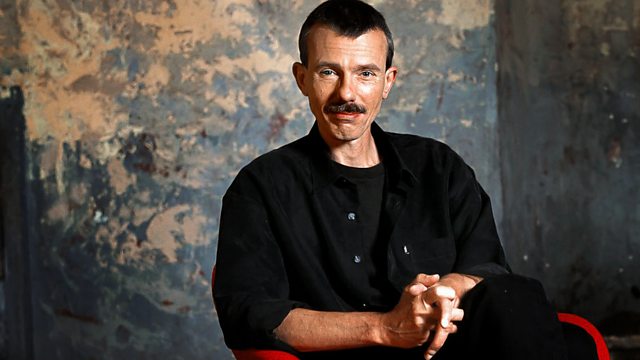 Prom 39/Greenwood, Stravinsky, Birtwistle
Presented by Jonathan Swain.
BBC Proms 2009:
A Prom featuring a work composed by Jonny Greenwood, a member of the rock bank Radiohead and the BBC composer-in-residence. Popcorn Superhet Receiver is a gritty work scored for strings, which was inspired by the medium of radio.
It is followed by the central act of Harrison Birtwistle's complex opera The Mask of Orpheus, performed by the BBC Symphony Orchestra in celebration of the composer's 75th birthday, which is then contrasted with the classically-poised Stravinsky ballet Apollo.
Jonny Greenwood: Popcorn Superhet Receiver
Stravinsky: Apollo
Birtwistle: The Arches (The Mask of Orpheus)
Orpheus (the man) ...... Alan Oke (tenor)
Orpheus (myth/puppet) ...... Thomas Walker (tenor)
Euridice (the woman) ...... Christine Rice (mezzo-soprano)
Euridice (the myth)/Persephone ...... Anna Stephany (mezzo-soprano)
Hecate ...... Claron McFadden (soprano)
Charon/Caller/Hades ...... Andrew Slater (bass-baritone)
Fury 1/Woman 1 ...... Rachel Nicolls (soprano)
Fury 2/Woman 2 ...... Anna Dennis (soprano)
Fury 3/Woman 3 ...... Louise Poole (mezzo-soprano)
Judge 1 ...... Christopher Gillett (tenor)
Judge 2 ...... Hakan Vramsmo (baritone)
Judge 3 ...... Tim Mirfin (bass)
BBC Singers
BBC Symphony Orchestra
Martyn Brabbins (conductor)
Ryan Wigglesworth (2nd conductor)
Tim Hopkins (director)
4.30pm
Radio 3 New Generation Artists
Music from soprano Elizabeth Watts, including:
Debussy: Ariettes oubliees for voice and piano
Elizabeth Watts (soprano)
Gary Matthewman (piano).
Last on