Main content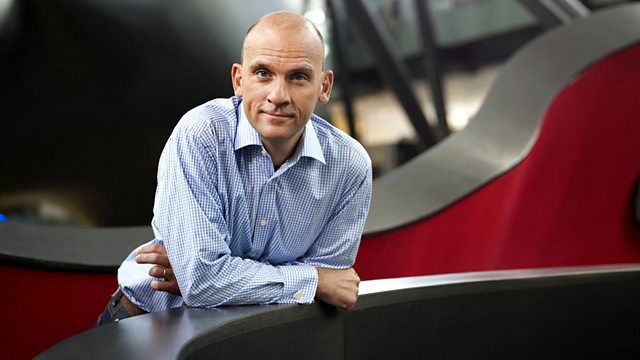 Herbie Hancock at the 2008 London Jazz Festival
Jez Nelson presents another chance to hear Herbie Hancock's gig at the 2008 London Jazz Festival. With the previously un-broadcast Lionel Loueke solo, plus classic Hancock tracks.
Jez Nelson presents another chance to hear the famous Herbie Hancock gig at the 2008 London Jazz Festival. Featuring the previously un-broadcast Lionel Loueke solo, plus music from Hancock's back catalogue of classic albums with a stellar line-up of musicians: New Orleans trumpeter Terence Blanchard, Benin born guitarist and vocalist Lionel Loueke, Gregoire Maret on harmonica, bassist James Genus and talented young drummer Kendrick Scott.
Since Herbie Hancock's emergence on the scene as part of Donald Byrd's band in 1961, he has been at the forefront of almost every major development in modern jazz. Whether it be joining Miles Davis' second classic quintet, adopting the electronic piano as his instrument of choice or going platinum with the funk-jazz fusion of his Headhunters album, Hancock has always pushed the boundaries and been a true musical trailblazer.
Playlist:
Excerpt from Chameleon by Herbie Hancock Sextet (details below)
Excerpt from Electronic Sonata for Souls Loved by Nature by George Russell's Living Time Orchestra recorded at the Barbican on Jun 16, 2003. Played in tribute to George who sadly died on July 27, 2009.
Line up:
George Russell (conductor)
Palle Mikkelborg (trumpet/electronics)
Stanton Davis, Stuart Brooks (trumpet)
Dave Bargeron (trombone)
Richard Henry (bass trombone)
Hiroaki Honshuku (flute/electronics)
Andy Sheppard (soprano and tenor saxophones)
Chris Biscoe (alto saxophone)
Pete Hurt (baritone saxophone and bass clarinet)
Steve Lodder, Bradley Hatfield (keyboards)
Mike Walker (guitar)
Bill Urmson (electric bass)
Richie Morales (drums)
Pat Hollenbeck (percussion and assistant conductor)
Recommended further listening:
Artist: George Russell and The Living Time Orchestra
Album title: The 80th Birthday Concert
Label: Concept Publishing
Released: 2005
Herbie Hancock Sextet recorded at the Barbican on November 19, 2008 during the London Jazz Festival
Line up:
Herbie Hancock (piano, keyboards, electronics)
Terence Blanchard (trumpet)
Lionel Loueke (guitar)
Gregoire Maret (harmonica)
James Genus (bass)
Kendrick Scott (drums)
Track list:
Actual Proof (Herbie Hancock)
Virgin Forest (Lionel Loueke)
Stella by Starlight (Victor Young)
Cantaloupe Island (Herbie Hancock)
Chameleon (Herbie Hancock).