Main content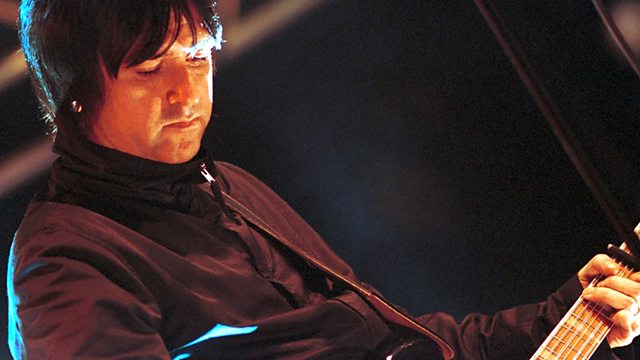 27/08/2009
Arts news and reviews with Kirsty Lang. Includes an interview with actor Alan Cumming as he starts a stand-up tour, a review of ITV's Wuthering Heights and guitarist Johnny Marr.
Arts news and reviews with Kirsty Lang.
Johnny Marr, former guitarist with The Smiths, has joined indie rock band The Cribs, made up of the three Jarman brothers. The band's first album release with Marr on guitars will be available in three regional formats called The Roses Edition. It can only be found in Yorkshire, where two of the Jarman brothers are based; Lancashire, where Marr is originally from; and Portland, Oregon, where bassist Gary Jarman is living. Johnny Marr and Gary Jarman discuss the thinking behind The Roses Edition and the enduring legacy of Marr's first band, The Smiths.
Kathryn Hughes reviews ITV's latest adaptation of Emily Bronte's gothic classic Wuthering Heights.
As he prepares to bring his one-man show to London's West End, Alan Cumming tells Kirsty about his terror of singing, getting an OBE and why President Obama inspired him to become an American citizen.
The Egyptian novelist Bahaa Taher won the inaugural International Prize for Arabic Fiction last year and his latest novel, Sunset Oasis, is now being published. Bahaa Taher discusses this work and reflects on the cultural and political atmosphere of his home country.