Main content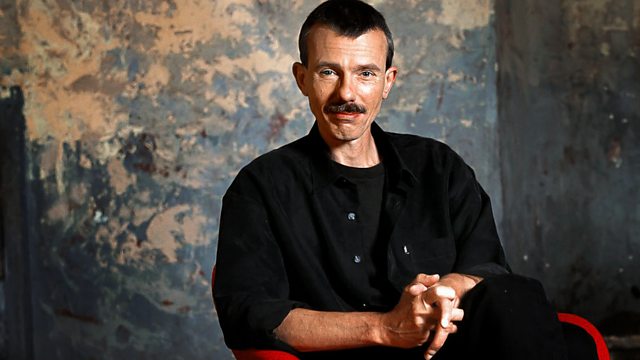 Prom 33
Jonathan Swain presents the finale of Proms 2009 Piano Day. Antheil: Ballet mecanique. Adams: Grand Pianola Music. Bartok: Sonata for 2 pianos and percussion. Stravinsky: Les noces.
Presented by Jonathan Swain.
BBC Proms 2009:
Another chance to hear the grand finale of the Piano Day at the Proms. A plethora of pianists join forces for some of the most striking multiple-keyboard music in the repertoire by Antheil, Adams and Bartok, ending with Stravinsky's visceral portrayal of Russian peasant wedding celebrations.
Tatiana Monogarova (soprano)
Elena Manistina (mezzo-soprano)
Vsevolod Grivnov (tenor)
Kostas Smoriginas (bass)
John Constable, Alissa Firsova, Rolf Hind, Tom Poster, Ashley Wass and Llyr Williams (pianos)
Philip Moore and Simon Crawford-Phillips (pianos)
Colin Currie and Sam Walton (percussion)
BBC Singers
Synergy Vocals
London Sinfonietta
Edward Gardner (conductor)
Antheil: Ballet mecanique
John Adams: Grand Pianola Music
Bartok: Sonata for two pianos and percussion
Stravinsky: Les noces (sung in Russian)
4.00pm
BBC Orchestras
Delius: Hiawatha - tone poem
BBC Concert Orchestra
David Lloyd-Jones (conductor)
Judith Bingham: Ghost Towns of the American West
BBC Singers
David Hill (conductor).