Main content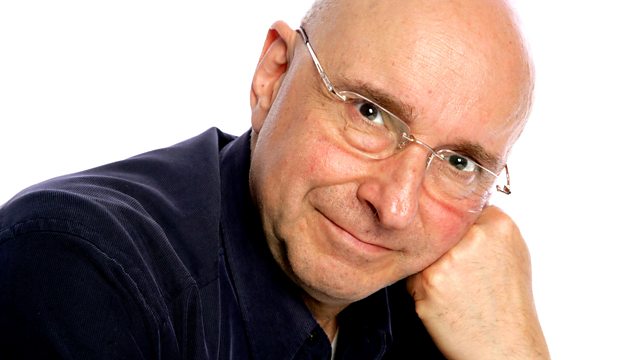 Rob Cowan
Rob Cowan shares his personal choice of music.
The complete Breakfast playlist is posted after the programme has been broadcast.
7.03am
COPLAND
Hoe Down from Rodeo
London Symphony Orchestra
Aaron Copland (conductor)
CBS MLK 39443 Track 4
7:07am
CHOPIN
Study for piano, Op 10 No 5 (black keys)
Murray Perahia (piano)
SONY CLASSICAL SK61885 CD 1 Track 5
7:08am
HANDEL
Suite in F major HWV 348 (Minuet only)
English Concert/Trevor Pinnock
ARCHIV 423 1492 Track 4
7:11am
TALLIS
O nata lux de lumine
The Clerkes of Oxenford/David Wulstan
CLASSICS FOR PLEASURE CDCFP4638 Track 2
7:13am
MOZART
Piano Quartet in G minor K478 (Rondo)
Leopold String Trio/Paul Lewis
HYPERION CDA67373 Track 3
7:25am
CHRISTOPHER BOWMAN
Up the river (junior highly commended)
Aurora Orchestra
(BBC Proms Inspire Young Composers Competition)
BBC Recording
7.31am
DEBUSSY
La Danse de Puck/Minstrels (Book 1 Preludes)
Krystian Zimerman (piano)
DG 4357732 CD1 Tracks 11 & 12
7:37am
BERLIOZ
Hungarian March
Detroit Symphony Orchestra/Paul Paray
MERCURY 475 6622 Track 6
7:42am
HANDEL
Care speme (Guilio Cesare)
Angelika Kirchslager/Kammerorchester Basel/Laurence Cummings
SONY 82876889522 Track 6
7:47am
SIBELIUS
Serenade no 2 in G minor
Bournemouth Symphony Orchestra/Paavo Berglund/Ida Haendel
EMI 50999 2 17674 2 5 CD 2 Track 8
7:54am
JOHN WILLIAMS
STAR WARS Theme Tune
Boston Pops Orchestra conducted by John Williams
CD PHILIPS 475 6177 Track 1
8.03am
RACHMANINOV
Prelude no 6 in G minor, Op 23 no 5
Sviatoslav Richter (piano)
DG 477 8122 CD 3 Track 8
8:08am
BACH
Trio Sonata no 1 in E flat (Allegro- 3rd movement only)
Thomas Trotter (organs) The Mander east organ of St Giles Cripplegate
REGCD302 Track 13
8.12am
GRIEG
Rigaudon from Holberg Suite
Bergen Philharmonic Orchestra/Ole Kristian Ruud
BIS BISSACD 1491 Track 5
8:17am
COUPERIN
La Superbe
Cappricio Stravagante/Skip Sempe
DHM 05472 77315 2 Track 14
8:25am
BRAHMS
Nicholas Angelich/Frank Braley
Hungarian Dance no 3 in F major
VIRGIN CLASSICS 50999 518998 2 Track 6
8.31am
SCHUMANN
Marches des Davidsbundler contre les Philistins (Carnaval Op 9)
Claudio Arrau (piano)
PHILIPS 4209712 Track 20
8:36am
VIVALDI
Concerto in A major, RV 335 (The Cuckoo)
Andrew Manze, The Academy of Ancient Music/Christopher Hogwood
DECCA 4556532 Tracks 19-21
8:47am
FAURE
Pavane Op 50
BBC Philharmonic/Yan Pascal Tortelier
CHANDOS CHAN 9416 Track 6
8:54am
LLOYD COLEMAN
String Quartet no 1 2nd movement
BBC Proms Inspire Young Composers' competition
BBC Recording
9:01am
BACH
Brandenburg Concert no 3 in G major BWV 1048
Akademie fur Alte Musik
HARMONIA MUNDI HMX29016345 Tracks 5-7
9:13am
KODALY
Jezuz es a kufarok
Hungarian Radio and Television Chorus conducted by Janos Ferencsik
HUNGARATON HCD 12352 Track 2
9:20am
SAINT-SAENS
Cello Concerto no 2, Op 119
NDR Sinfonie Orchester/Christoph Eschenbach
CLASSICAL LIBRARY 82876 65845 2 Track 4-5
9:40am
MAURICE JARRE
Lawrence of Arabia Overture
London Philharmonic Orchestra/Maurice Jarre
CD VSD 5263 Track 1
9:48am
DEBUSSY/STOKOWSKI
L'apres midi d'un faune
Leopold Stokowski conducting his symphony orchestra
EMI 7243 5 65614 2 7 Track 12
9:57am
ENNIO MORRICONE
Cinema Paradiso
Itzak Perlman, Pittsburg Symphony Orchestra
CD PHILIPS 475 6176 Track 1.