Main content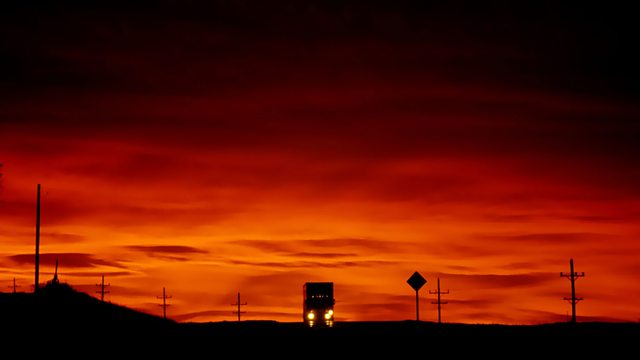 14/08/2009
Music including Martinu, Sessions, Eno, Schubert/Mahler, Rachmaninov, Rimsky-Korsakov, Wagner, Purcell, Beethoven, Hutschenruyter, Haydn, Bartok, Handel, Bruhns and Liszt.
1.00am
Martinu, Bohuslav (1890-1959): Symphony No 3, H299
1.30am
Martinu: Symphony No 4, H305
Prague Radio Symphony Orchestra
Vladimir Valek (conductor)
2.08am
Sessions, Roger (1896-1985): String Quartet No 2
Julliard String Quartet
2.43am
Eno, Brian (b. 1948), arr Julia Wolfe: Music for Airports 1/2 (1978)
Bang on a Can All-Stars
2.55am
Gottschalk, Louis Moreau (1829-1869): Pasquinade
Michael Lewin (piano)
3.01am
Schubert, Franz (1797-1828), and Mahler, Gustav (1860-1911): Death and the Maiden
Sofia Soloists
Plamen Djourov (conductor)
3.41am
Rachmaninov, Sergei (1873-1943): Sonata No 2 in B flat minor, Op 36
Aldo Ciccolini (piano)
4.00am
Rimsky-Korsakov, Nikolai (1844-1908): Overture (Russian Easter Festival, Op 36)
BBC National Orchestra of Wales
Vassily Sinaisky (conductor)
4.16am
Obrecht, Jacob (1450-1505): Salve Regina
Netherlands Chamber Choir
Paul van Nevel (conductor)
4.21am
Sweelinck, Jan Pieterszoon (1562-1621): Tes beaux yeux
Amsterdam Loeki Stardust Quartet
4.25am
Wagner, Richard (1813-1883): Eine Faust Overture
Netherlands Radio Philharmonic
Bernhard Klee (conductor)
4.38am
Scott, Cyril (1879-1970): Lotus Land, Op 47, No 1
Christina Ortiz (piano)
4.43am
Purcell, Henry (1659-1695): Sonata No 7 in E minor for two violins and continuo, Z796
Simon Standage (violin)
Il Tempo
4.51am
Beethoven, Ludwig van (1770-1827): Egmont Overture
Trondheim Symphony Orchestra
Eivind Aadland (conductor)
5.01am
Hutschenruyter, Wouter (1796-1878): Ouverture voor Groot Orkest
Dutch National Youth Wind Orchestra
Jan Cober (conductor)
5.10am
Schubert, Franz (1797-1828): Trio in E flat for piano and strings, D897 (Notturno)
Grieg Trio
5.20am
Strauss, Richard (1864-1949): Andante (Funf Klavierstucke, Op 3, No 1)
Ludmil Angelov (piano)
5.27am
Haydn, Joseph (1732-1809): Concerto in D for cello and orchestra, HV VIIb 2
Swedish Radio Symphony Orchestra
Heinrich Schiff (cellist/conductor)
5.52am
Ravel, Maurice (1875-1937): Alborada del gracioso (Miroirs)
Bengt-Ake Lundin (piano)
6.00am
Kodaly, Zoltan (1882-1967): Jesus and the Traders
Hungarian Radio Chorus
Janos Ferencsic (conductor)
6.07am
Bartok, Bela (1881-1945): Two Pictures for orchestra, Sz 46
Slovak Radio Symphony Orchestra in Bratislava
Bystrik Rezucha (conductor)
6.23am
Handel, Georg Frideric (1685-1759): Keyboard Suite No 6 in G minor, HWV 439
Jautrite Putnina (piano)
6.39am
Bruhns, Nicolaus (1665-1679): Hemmt eure Tranenflut (madrigal a 9)
Greta de Reyghere (soprano)
James Bowman (countertenor)
Guy de Mey (tenor)
Max van Egmond (bass)
Ricercar Consort
6.53am
Liszt, Franz (1811-1886): Lose Himmel, meine seele, S494
Sylviane Deferne (piano).