Main content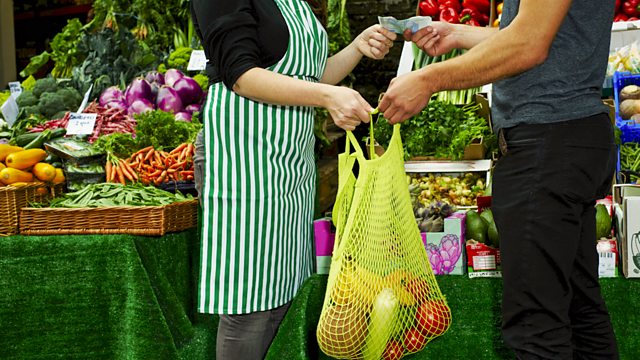 Chefs Allegra McEvedy and Paul Merrett demonstrate ways to cut food bills and improve diets. The England family have local takeaways on speed dial, but want to eat better for less.
Top chefs Allegra McEvedy and Paul Merrett have devised Economy Gastronomy, a system to slash our food bills and eat better than we've ever done before. The Economy Gastronomy system shows every household in Britain how to save time and money and still create amazing, flavour-packed meals on a budget.
Chris and Julia England have three children: nine-year-old Billy, and twins approaching the terrible twos. Julia is a classroom assistant who's learnt that her contract will not be renewed, and Chris is a lorry driver who works shifts. They spend fortunes at their local takeaways, which they have on speed dial, and they've never been into a butcher or fishmonger for fresh produce. They want to eat better for less - as a family - but don't know how to. Will the family stick to the Economy Gastronomy plan, reduce their food bills and successfully cook every meal for a week from scratch?
With a surprise visit from the in-laws, how do Julia and Chris cope when they're challenged to cook a three-course meal for six people against the clock, using only the principles of Economy Gastronomy and with just ten pounds extra for ingredients?
More episodes
Previous
You are at the first episode