Main content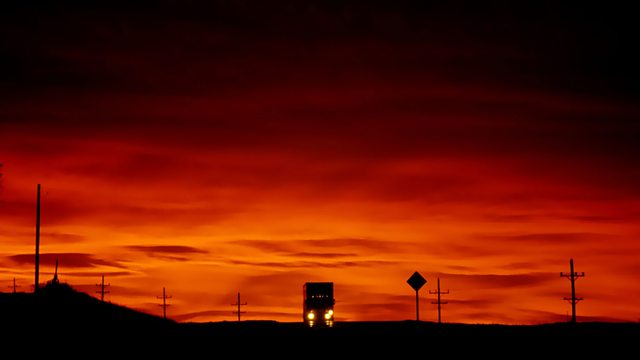 12/08/2009
Music including Spohr: The Last Judgement, plus Haydn, Barber, Beethoven, Paganini, Martinu, Goleminov, Lassus, Telemann, Saar, Dukas, A Scarlatti, CPE Bach and Ginastera.
1.00am
Spohr, Louis (1784-1859): The Last Judgement, WoO 61
Anna Korondi (soprano)
Vanessa Barkowski (contralto)
Jorg Durmuller (tenor)
Vladimir Baykov (bass)
Chorwerk Ruhr
Philipp Ahmann (choirmaster)
Cappella Coloniensis
Bruno Weil (conductor)
2.18am
Haydn, Joseph (1732-1809): Arietta and 12 variations, H XVII 3
Andreas Staier (fortepiano)
2.36am
Barber, Samuel (1910-1981): Concerto for violin and orchestra, Op 14
Dene Olding (violin)
Melbourne Symphony Orchestra
Hiroyuki Iwaki (conductor)
3.01am
Beethoven, Ludwig van (1770-1827): 33 Variations in C for piano on a waltz by Diabelli, Op 120
Einar Henning Smebye (piano)
3.58am
Kreisler, Fritz (1875-1962): Rondino on a theme by Beethoven for violin and piano
Taik-Ju Lee (violin)
Young-Lan Han (piano)
4.02am
Paganini, Niccolo (1782-1840): Introduction and Variations on a theme from Rossini's Mose in Egitto
Monika Leskovar (cello)
Ivana Schwartz (piano)
4.10am
Martinu, Bohuslav (1890-1959): Variations on a theme by Rossini for cello and piano
Leonid Gorokhov (cello)
Irina Nikitina (piano)
4.18am
Goleminov, Marin (1908-2000): Symphonic Variations on a theme by Dobri Hristov (1942)
Sofia Philharmonic Orchestra
Kamen Goleminov (conductor)
4.35am
Mozart, Wolfgang Amadeus (1756-1791):String Quartet in G, K156
Australian String Quartet
4.48am
Lassus, Orlande de (1532-1594): Omnes de Saba venient
Studio de Musique Ancienne de Montreal (voices only)
Christopher Jackson (director)
4.51am
Telemann, Georg Philipp (1681-1767): Mercordi, TWV XLII G5
Albrecht Rau (violin)
Heinrich Rau (viola)
Clemens Malich (cello)
Wolfgang Hochstein (harpsichord)
5.01am
Paderewski, Ignacy Jan (1860-1941), arr. Maksymiuk: Nocturne, Op 16, No 4
Polish Radio Orchestra
Jerzy Maksimiuk (conductor)
5.06am
Saar, Mart (1882-1963): Mazurka in G minor; Moment musical; Prelude in B flat minor, Op 47, No 1
Bruno Lukk (piano)
5.14am
Saar, Mart (1882-1963): Birds' Song
Tallinn Chamber Choir
Ants Uleoja (conductor)
5.15am
Vedro, Adolf (1890-1944): The Magic Bird Game (1935)
Female Choir of Estonian Choir Conductors
Ants Soot (conductor)
5.17am
Dukas, Paul (1865-1935): The Sorcerer's Apprentice
Orchestre National de France
Charles Dutoit (conductor)
5.30am
Kuula, Toivo (1883-1918): Scherzo (Viululle ja pianolle), Op 17a, No 7
Arto Noras (cello)
Tapani Valsta (piano)
5.32am
Goens, Daniel van (1858-1904): Scherzo
Gary Karr (double bass)
Harmon Lewis (piano)
5.33am
Lysenko, Mykola (1842-1912): Fantasy on two Ukrainian themes
Yuri Shut'ko (flute)
Ukrainian National Radio Symphony Orchestra
Vyacheslav Blinov (conductor)
5.42am
Gibbons, Orlando (1583-1625): Fantasia a 3 No 2 (Koninklycke Fantasien)
Concordia, Mark Levy (conductor)
5.44am
Jenkins, John (1592-1678): Galliard
5.47am
Philips, Peter (c.1560-1628): Galliard
Concordia
Mark Levy (conductor)
5.49am
Scarlatti, Alessandro (1669-1725): Christmas Cantata
Mona Julsrud (soprano)
Bergen Philharmonic Orchestra
Roy Goodman (conductor)
6.07am
Bach, Carl Philipp Emanuel (1714-1788): Wurttemburgische Sonate No 1 in A minor
Rietze Smits
6.19am
Beethoven, Ludwig van (1770-1827): Sonata in A minor for violin and piano, Op 23
Dina Schneiderman (violin)
Milena Mollova (piano)
6.39am
Andricu, Mihail (1894-1974): Sinfonietta No 13, Op 123
Romanian National Radio Orchestra
Emanuel Elenescu (conductor)
6.47am
Matton, Roger (b.1929): Danse bresilienne for two pianos (1946)
Ouellet-Murray Duo:
Claire Ouellet, Sandra Murray (pianos)
6.51am
Ginastera, Alberto (1916-1983): Danza final - Malambo (Estancia - dances from the ballet for orchestra, Op 8a
San Francisco Symphony Orchestra
Michael Tilson Thomas (conductor)
6.54am
Cavalli, Francesco (1602-1676): Sonata a 8
Balthasar-Neumann-Ensemble
Thomas Hengelbrock (conductor).