Main content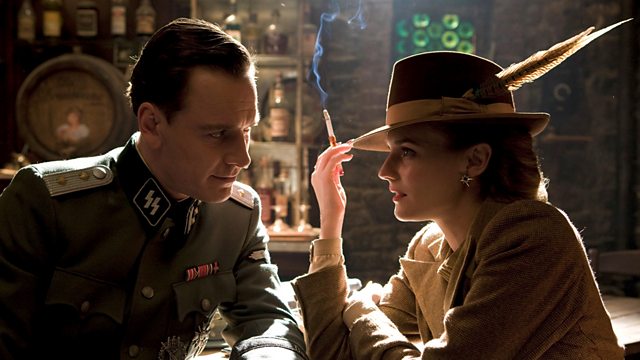 17/08/2009
Arts news and reviews with Mark Lawson. Includes Victoria Wood on playwriting and talent competitions, and a review of the new Quentin Tarantino film starring Brad Pitt.
Arts news and reviews with Mark Lawson.
Victoria Wood joins Mark Lawson to talk about the new performance of her play Talent, first performed in 1979. Set backstage at Bunter's niteclub, Julie and her fat friend Maureen are waiting for their chance to win the talent competition.
Film critic Matt Thorne assesses Quentin Tarantino's new film Inglourious Basterds, a thriller set in Nazi-occupied France and starring Brad Pitt as the captain of a troupe of Jewish-American renegades fighting behind enemy lines.
Brothers Conn and David Iggulden discuss the book they wrote together, The Dangerous Book Of Heroes. It's a follow-up to The Dangerous Book For Boys, which Conn co-wrote with another of his brothers, Hal. They talk about the process of writing together, explain their reasons for the book and consider the qualities that make a hero.
Chapters
Victoria Wood

Victoria Wood joins Mark Lawson to talk about the new performance of her play Talent, first performed in 1979.

Duration: 13:41

Inglourious Basterds (Film Review)

Film critic Matt Thorne assesses Quentin Tarantino's new film Inglourious Basterds

Duration: 05:00

Co-Writers Conn and David Iggulden

The brothers discuss the book they wrote together, The Dangerous Book Of Heroes. It's follow-up to The Dangerous Book For Boys, which Conn co-wrote with another of his brothers, Hal.

Duration: 09:27