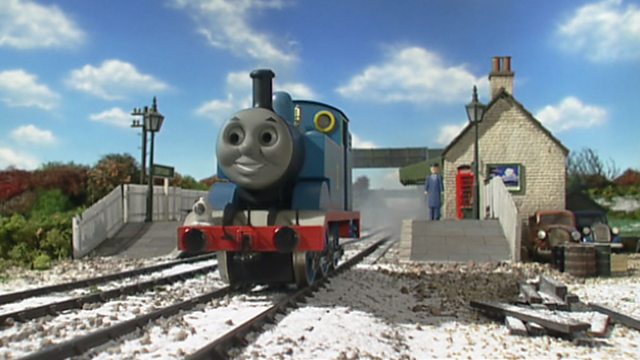 Tomas Agus a' Bhuth Dheideagan (Thomas and the Toyshop)
Feumaidh Tòmas tòrr dhèideagan a lìbhrigeadh do'n bhùth, agus a' chlann a thogail cuideachd. Chan eil Henry idir de'n bheachd gun tèid aig Tòmas seo uile a dheanamh leis fhèin.
Thomas has to deliver the last load of toys to the toy shop and pick up all the children too. Henry does not think he will manage it all by himself.
Last on