Main content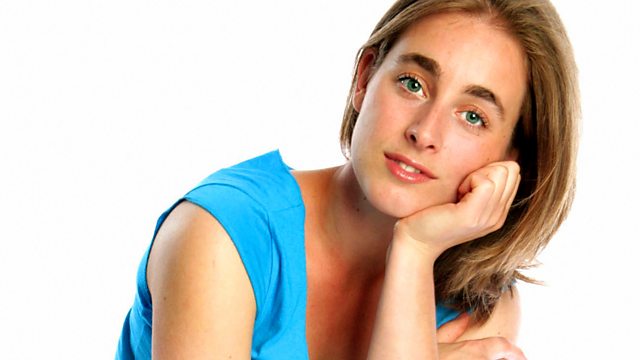 Sara Mohr-Pietsch
Sara Mohr-Pietsch presents music to discover, rediscover and lift the spirits.
The complete Breakfast playlist is posted after the programme has been broadcast.
7.03
DUKAS
Fanfare pour preceder 'La Peri'
Ulster Orchestra
Yan Pascal Tortelier (conductor)
CHANDOS CHAN241-32 CD1 tr 1
7.05
PURCELL
Come Ye Sons of Art
Michael Chance and James Bowman (countertenor)
The King's Consort
New College Oxford Choir
Robert King (conductor)
HYPERION CDA 66598 trs 1-3
7.14
CHOPIN
Nocturne in C Minor 1837 (post)
Livia Rev (piano)
HELIOS CDH55194 tr 9
7.18
BERNSTEIN
On The Town - Times Square 1944
Israel Philharmonic Orchestra
Leonard Bernstein (conductor)
DG 423 1982 tr 13
7.23
BEETHOVEN
Sonatina in C Minor WoO 43a
Erhard Fietz (mandoline)
Amadeus Webersinke (piano)
DG 453 7722 CD3 tr 10
7.31
MONTEVERDI
Chiome d'oro
La Venexiana
GLOSSA GCD 920904 CD1 tr 6
7.35
ROSENTHAL
Carnaval de Vienne (Humoresque on themes by Johan Strauss)
Piers Lane (piano)
HELIOS CDH55238 tr 3
7.42
HOLST
The Planets - Jupiter
BBC Symphony Orchestra
Andrew Davis (conductor)
TELDEC 4509 945412 tr 4
7.51
HANDEL
Solomon - Overture
Gabrieli Consort
Paul McCreesh (conductor)
DECCA 478 1190 CD25 tr 1
8.03
STRAVINSKY
Apollo - Variation d'Apollon
City of Birmingham Symphony Orchestra
Simon Rattle (conductor)
EMI CDC 7496362 tr 7
8.08
GLUCK
Orphee e Eurydice
Orchestra or San Francisco Opera
Donald Runnicles (conductor)
TELDEC 4509984182 cd1 tr 29
8.13
DVORAK
Kyrie - Mass in D
Choir of Christ Church Cathedral, Oxford
Nicholas Cleobury (organ)
Simon Preston (conductor)
DECCA 448 0892 CD2 tr4
8.19
GLINKA
Ruslan and Ludmilla Overture
Russian National Orchestra
Mikhail Pletnev (conductor)
DG 439 892 2 tr 1
8.25
HANDEL
The Harmonious Blacksmith - Suite No 5 Air and Variations
Moura Lympany (piano)
EMI CDZ 7672042 tr 3
8.31
BERLIOZ
Beatrice and Benedict Overture
Staatskapelle Dresden
Sir Colin Davis
RCA 09026687902 tr 5
8.40
Louis ANDRIESSEN
M is for Man, Music, Mozart - Instrumental 1
Orkest de Volharding
Jurgen Hempel (conductor)
ELEKTRA NONESUCH 7559 793422 tr 3
MOZART
String Quartet in E Flat K160
American String Quartet
NIMBUS NI 2533/5 CD3 trs 16-18
8.55
William HARRIS
Bring Us O Lord God
Gabrieli Consort
Paul McCreesh (conductor)
DG 477 6605 tr 11
9.01
VIVALDI
Sinfonia in B minor RV 168
Venice Baroque Orchestra
Andrea Marcon
ARCHIV 474 5092 trs 10-12
9.07
MESSIAEN
Theme and Variations
Hebrides Ensemble:
Sarah Bevan Baker (violin)
Philip Moore (piano)
LINN CKD 314 tr 9
9.18
Eric COATES
Calling All Workers
The New London Orchestra
Ronald Corp (conductor)
HYPERION CDA66868 tr1
9.22
TRAD.
The Skye Boat Song
Marie McLaughlin (soprano)
Malcolm Martineau (piano)
Isobel Frayling-Cork (clarsach)
HELIOS CDH55336 tr 8
9.26
TCHAIKOVSKY
Andante Cantabile
Halle
Sir John Barbirolli (conductor)
DUTTON CDSJB 1023 tr 3
9.35
BACH
Harpsichord Concerto BWV 1052
Bertrand Cuiller (harpsichord)
Stradivaria
MIRARE MIR 085 trs 1-3
9.57
SCHUMANN
Singet nicht in Trauertonen Op 98a No 7
Dawn Upshaw (soprano)
Richard Goode (piano)
ELEKTRA NONESUCH 7559 793172 tr2.