Main content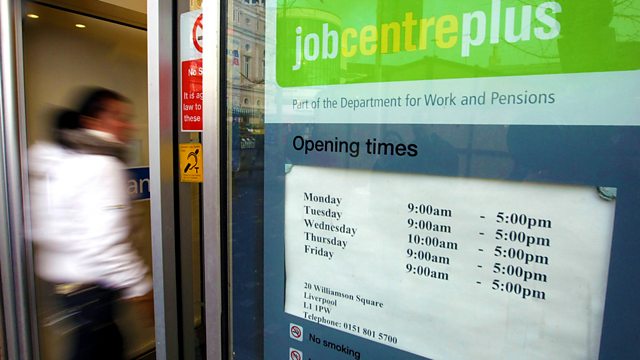 Jobcentre Plus - Not Working
John Waite asks whether frontline job centre staff can offer the personal and professional service that is promised, when there are claims that they are badly stretched.
At a time of record unemployment, more and more people are visiting the Jobcentre Plus. There are now over one and a half million people claiming Jobseekers Allowance, and nearly twice as many people sign on at one of 747 jobcentres across the UK than since the start of the recession.
This where the new jobless meet their Personal Advisor, who is there to help them find a job and assess whether or not they are entitled to benefits. It is a key service in helping tackle unemployment. But there is concern that advisors are not able to deliver the personalised and professional service promised by the government because they are so badly stretched.
John Waite asks whether the tough targets imposed on Personal Advisors mean they don't have time to help jobseekers look for work, only administer benefits. This is despite assurances from the Jobcentre Plus that there are jobs out there - it boasts that an average of 10,000 new vacancies are advertised in its offices every day.
John examines claims that Personal Advisors are under-resourced, under-trained, under pressure and unprepared for the demands of this growing unemployment crisis, and asks how they can provide the personal and professional service that is promised, and so desperately needed, during the recession.