Main content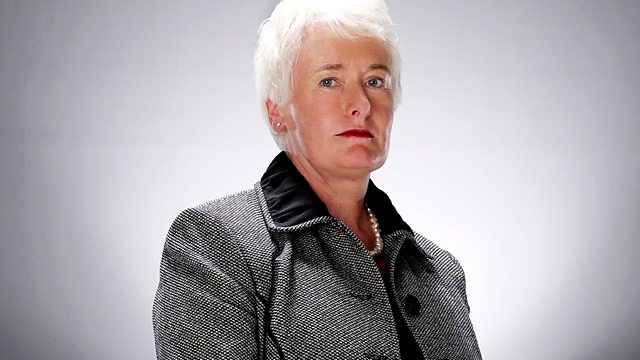 Margaret Mountford
Michael Berkeley's guest is former adviser on the TV series The Apprentice Margaret Mountford. Her musical choices include Liszt, Schubert, Alkan, Wagner, Chopin and Verdi.
Michael Berkeley's guest this week is Margaret Mountford, the former corporate lawyer who rose to TV stardom as one of Lord Sugar's team of expert advisers on The Apprentice.
Born in Northern Ireland, she had many years of corporate experience as a partner in a law firm, and has been a non-executive director of Amstrad plc since 1999. She appeared on five series of The Apprentice between 2005 and 2009, and has appeared on recent series at the interview stage. She left the show to study for a PhD in papyrology at University College, London.
Her musical tastes are orientated towards piano music and opera. Her choices begin with a Liszt Hungarian Rhapsody played by pianist Shura Cherkassky, and continue with Jorge Bolet playing Liszt's transcription of Schubert's song The Trout, followed by Dietrich Fischer-Dieskau singing Schubert's Wandrers Nachtlied II. Margaret Mountford's next choice is a piano piece by Alkan, which she finds strangely haunting, while her favourite moment from Wagner's Ring cycle comes in Act II of Die Walkure when Brunnhilde announces to Siegmund that he must die in battle. A Chopin nocturne played by Vlado Perlemuter precedes the Song to the Evening Star from Wagner's opera Tannhauser, and Margaret Mountford's final choice is the famous drinking song from Act One of Verdi's La traviata, thrillingly sung by two of her favourite singers, Joan Sutherland and Luciano Pavarotti.