Main content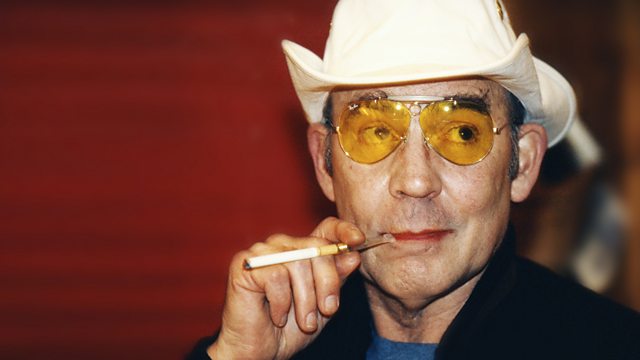 Gonzo: The Life and Work of Dr. Hunter S. Thompson
Definitive film biography of the irreverent American journalist and writer, focusing on his most provocative and productive period from 1965 to 1975. Narrated by Johnny Depp.
The definitive film biography of a mythic American figure, a man that Tom Wolfe called 'our greatest comic writer', whose suicide led Rolling Stone magazine, where Thompson began his career, to devote an entire issue to the man that launched a brash, irreverent, fearless style of journalism - named 'gonzo' after an anarchic blues riff by James Booker.
Borrowing from Kris Kristofferson, Thompson was a 'walking contradiction, partly truth, mostly fiction'. While his pen dripped with venom for dishonest politicians, he surprised nervous visitors with the courtly manners and soft-spoken delivery of a Southern gentleman. By many, he is considered an iconic crusader for truth, justice and a fiercely idealistic American way. Like Jack Kerouac's On the Road, his book Fear and Loathing in Las Vegas has been a wanderlust myth for generation after generation of American youth. And for America's esteemed journalists - from Tom Wolfe, and Walter Isaacson to the NY Times' Frank Rich - he remains an iconic freelance who believed that writing could make a difference. The film focuses on Thompson's work, particularly his most provocative and productive period from 1965 to 1975.
Gonzo is directed by Alex Gibney, the Academy Award-nominated director of Enron: the Smartest Guys in the Room and the director of the Academy Award-winning documentary Taxi to the Dark Side. While Gibney shaped the screen story, every narrated word in the film springs from the typewriters of Thompson himself, given life by Johnny Depp.
The film is distinguished by its unprecedented cooperation of Thompson's friends, family and estate. The filmmakers had access to hundreds of photographs and over 200 hours of audiotapes, home movies and documentary footage.