Main content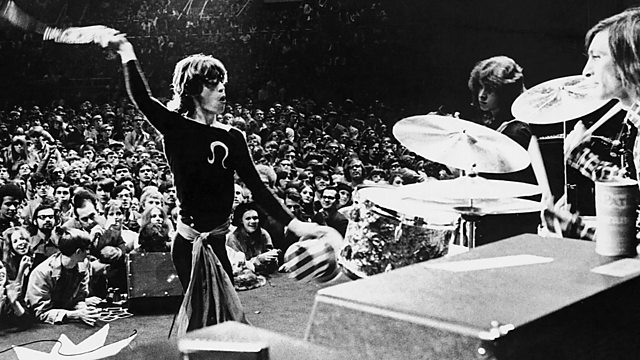 13/08/2009
Arts news with John Wilson. Including an interview with the entrepreneur behind Woodstock, the concert that for many sums up the spirit of the 60s, as it marks its 40th anniversary.
Almost exactly 40 years ago, thousands of people began to arrive on a farm in upstate New York for what would go down in history as the concert that summed up the 1960s - Woodstock. Billed as three days of peace and music, for many it encapsulated the spirit of the era. Riding that wave of optimism, just a few months later a second free concert took place, this time at Altamont on the west coast of America, organised by the Rolling Stones. It ended in murder, violence and bitterness, and came to be seen as a herald of the end of the Sixties dream, the dark side of the hippie ethos.
As seminal films about the two events are released on DVD, John Wilson talks to their directors: Albert Maysles, who with his brother David captured the darkness of Altamont in Gimme Shelter, and Michael Wadleigh, director of Woodstock - 3 Days of Peace and Music. He also talks to Michael Lang, the entrepreneur behind the two concerts.
Film critic Rachel Cooke joins John Wilson to review The Time Traveller's Wife, the film version of Audrey Niffenegger's best-selling novel in which a woman loves a time-travelling man who slips in and out of her life with no warning.
Classical composer Errollyn Wallen and her brother Byron, a renowned jazz trumpeter, have joined forces for the first time to create the opera Wallen, which tells the story of their childhood. Errollyn was born in Belize, while her brother was born in London, where they were brought up by an aunt and uncle when their parents emigrated to America. Errollyn and Byron explain why they waited until now to collaborate, and touch on the highs and lows of such a personal project.
Poet Paul Farley looks at the cultural offerings for those planning to holiday in Britain. His tip is for an enriching Staycation in the north-west of England.