Main content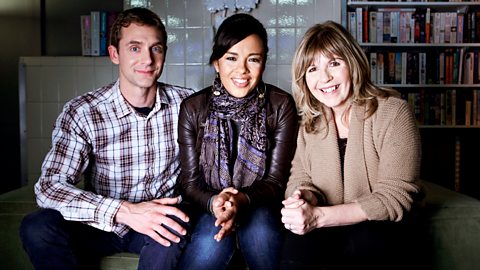 Bang Goes the Theory
Investigating the science behind the headlines and making sense of the everyday issues that matter to us all.
On TV
No upcoming broadcasts
Supporting Content
Join the Standby Task Force

If, like Justine MacKinnon (speaking to Liz in the Clips section), you'd like to get involved as a volunteer working to map crisis zones, find out how at the organisation's website.

The high-speed 'flying banana'

Network Rail's New Measurement Train inspects and assesses the condition of every sleeper and rail clip it passes at speeds up to 125mph.

What is data and what makes it powerful?

We first found out how powerful data was during the Second World War. But what actually is it? Jem shows us by building his own massive hard drive.

The surge of 80,000 kettles

Electricity demand can surge at the end of TV programmes as thousands of people switch on their kettles. Maggie witnesses how National Grid responds to meet this increased demand.

How is radiotherapy kept safe?

For over a century doctors have been using radiation to cure cancer. Jem demonstrates how increased precision in radiotherapy makes it increasingly safe.

Meet Jem, Liz and Maggie

Liz has a degree in biochemistry, Maggie has awards for science communication, and Jem has worked with Wallace and Gromit - and much, much more.