Main content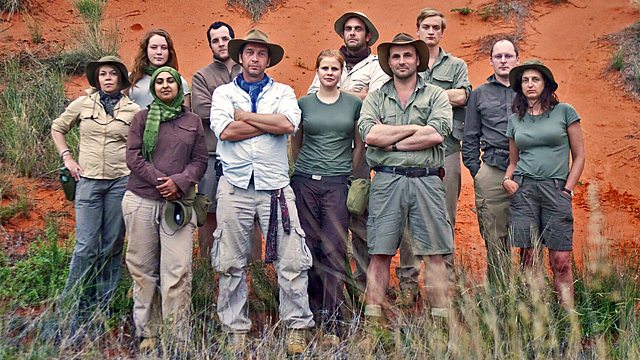 Nine wildlife enthusiasts compete for the ultimate prize: a job at the BBC's Natural History Unit. Nick Knowles and the hopefuls travel to Botswana where they must film elephants.
Wildlife film-making is one of the most difficult jobs on earth. Thousands want to do it, but few get the chance. For the first time, the BBC has chosen nine people with ordinary jobs to see if one of them has what it takes to become a wildlife film-maker. Presented by Nick Knowles, Wildest Dreams puts them through their paces in one of the natural world's greatest arenas - Africa - with the ultimate prize for just one of them: a job at the BBC's prestigious Natural History Unit.
In this episode, the hopefuls face their first challenges in the vast swamps of Botswana's Okavango Delta - the size of Wales - where they have to find and film elephants.
They then move on to the Kalahari Desert to track down rhino and then lion, where they are also hit by electrical storms. Judged by award-winning wildlife film-maker, James Honeyborne, if any of them aren't good enough, this will be the end of their journey and they'll be sent home.
More episodes
Previous
You are at the first episode