Main content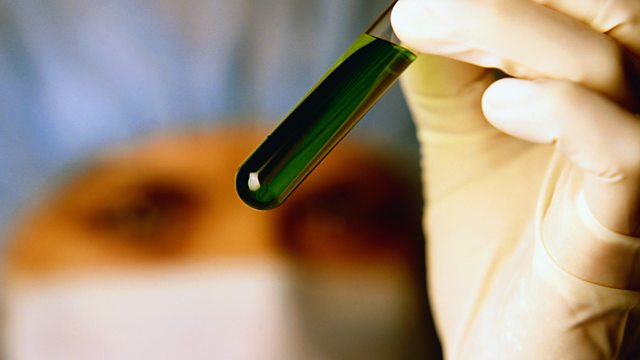 Terminally Ill and Suicidal
The case of Mary, a terminally-ill and suicidal woman who doesn't want any medical or palliative care. Should she be monitored against her will?
Joan Bakewell discusses the real-life case of Mary, a terminally-ill woman in her 80s. She has considered her condition and has decided that she wants to die.
She is admitted to a hospice for respite care. On the first night she attempts suicide. The psychiatric team, who assess Mary, conclude that she is not clinically depressed.
Mary talks quite openly with her relatives and the medical staff about her wish to die, describing her existence as inconvenient. She also asks members of the team for euthanasia.
While at the hospice she refuses palliative care, and, as her condition is stable, she decides to go home and employ a full-time carer.
But the psychiatric staff are very concerned. Mary continues to talk of her death wish, and she has asked the psychiatric team to leave her alone when she goes home.
What right does Mary have to determine how her life ends? What is the role of her doctors, and should she attempt suicide again? Is not doing anything the equivalent of a policeman walking past and ignoring a man who is about to jump off a building?
Joan Bakewell is joined by a panel of experts to discuss the complex ethical issues surrounding this case.
Last on
More episodes
Next
You are at the last episode
Programme Transcript
Downloaded from www.bbc.co.uk/radio4 
THE ATTACHED TRANSCRIPT WAS TYPED FROM A RECORDING AND NOT COPIED FROM AN ORIGINAL SCRIPT.  BECAUSE OF THE RISK OF MISHEARING AND THE DIFFICULTY IN SOME CASES OF IDENTIFYING INDIVIDUAL SPEAKERS, THE BBC CANNOT VOUCH FOR ITS COMPLETE ACCURACY.
INSIDE THE ETHICS COMMITTEE
Programme no. 4 - Terminally Ill and Suicidal
RADIO 4
TX DATE:                  THURSDAY 6TH AUGUST 2009  0900-0945                    
PRESENTER:           JOAN BAKEWELL 
CONTRIBUTORS:     DEBORAH BOWMAN
                                 RAYMOND TALLIS
                                 CLAIRE HILTON
                                 DIANA HOWARD   
PRODUCERS:             BETH EASTWOOD 
                                  PAMELA RUTHERFORD                
NOT CHECKED AS BROADCAST
BAKEWELL
Advances in medicine bring with them issues of ethical choices, choices that this programme opens up to public scrutiny.  The cases we've considered so far in the series have been handled within the privacy of hospital and care situations.  In this - the last programme - we take up an issue that goes far beyond that - making headlines and prompting calls for a change in the law.  The issue is how we should die and how we should respond to the wishes of those who are at the end of their lives.  The recent deaths of the conductor Edward Downes and his wife, who went together to Switzerland to share their suicides, once again put the issue of euthanasia on the front pages.  Then, just last week, the law lords ruled that the DPP was make it clear under what circumstances he would prosecute someone for assisting a suicide.  The law, as it stands, is clear:  assisting someone to die is illegal.  Divergent religious and philosophical points of view lie behind the debate. 
But specific ethical dilemmas arise for medical professionals who are contractually required to respect a patient's wishes.  How can they allow patient choice when those patients make clear they want to die?  The story we tell is of Mary, a woman in her 80s with a terminal illness.  Mary was alert, intelligent and knew she was dying.  It all started after a visit to her GP.
GP
She came in already looking very pale and very unwell.  She hadn't come to see me in the preceding months, it was my first encounter with her but by that point she already looked desperately unwell and I knew that something was seriously wrong.  I immediately set about doing some key blood tests and investigations.  We got her assessed at the hospital very quickly and we started off by trying to engage her in every form of therapy that was available.
BAKEWELL
At first Mary was happy to accept treatment for her illness.
GP
She was seen at the hospital, she was seen by various nurses, she was involved in taking medications and certainly was engaging in the process, as you would expect anybody would.  But certainly at that stage I was already a little bit concerned by some apathy or something about her - her attitude which seemed to suggest she had stopped fighting.  And as time moved forward it became very clear that she was no longer actually engaging in any form of therapy and had resigned herself to the fact that she was going to die.
RELATIVE
It got to the stage where she really felt enough was enough and didn't want to continue with the treatment because of the side effects.
BAKEWELL
Mary's health deteriorated quickly but she tried to live independently, turning down offers of help.  Her family would phone and visit her, one in particular visited every week.
RELATIVE
Although she was still living at home she was finding it very difficult to cope.  Trying to carry on with all the activities of daily living really that she needed to do.  So she was just struggling to keep going really.  She had regular contact with the palliative care nurse who phoned her and said that there was actually a place in the hospice as a respite, so really for a couple of weeks.  And Mary, after considering this, thought that perhaps this was a good idea because she really wasn't coping at home.
BAKEWELL
So Mary was admitted to the hospice.  The palliative care consultant.
PALLIATIVE CARE CONSULTANT
I saw her together with one of the nurses when she was admitted and I think even on admission she was voicing her frustration at hanging around really and not deteriorating and dying, it all seemed terribly inconvenient to her.  So she was quite well from a pain perspective, she didn't feel sick or nauseated, she had got very little energy, so was essentially bed bound although she could get out of bed with the help, at that time, one person.  And she was pretty fed up.
BAKEWELL
This was no surprise to her relatives.  She'd organised her going.
RELATIVE   
She felt when she went into the hospice that actually she wouldn't come out and she wrote various notes just telling me various things that I needed to do after she died.  I think she felt she'd had a long and good life and she didn't want to be dependent on anyone and really she didn't want to carry on anymore.
BAKEWELL
But the palliative care doctor hadn't realised quite how seriously Mary was thinking about taking things into her own hands.
PALLIATIVE CARE CONSULTANT
Unbeknownst to us she had paracetamol and took a paracetamol overdose.  Now she confided in one of the junior doctors the next morning that she'd done that and we took her blood paracetamol levels, which weren't significant.  So she didn't need any treatment for the overdose.  But what was significant was obviously she'd tried to commit suicide.  And we had a bit of discussion within the team as to we didn't think that she was depressed, yet she had made some attempt at ending her life, and we thought it would be reasonable to get the psychiatrists involved.
PSYCHIATRIST
My team members were called in and they travelled to the hospice where they saw her in her - unfortunately she had a shared room and she was lying in a bed and there was no opportunity to do a private one-to-one interview which you would normally like to do in that there were other people in the room.  But basically they sat beside her with the curtains pulled around and they conducted a psychiatric interview in that environment.
BAKEWELL
The team then asked themselves whether Mary had a psychiatric illness that could explain her attempted suicide.  They also wanted to assess whether she was likely to do it again.  Depression was they believed the most likely diagnosis - it's quite common in terminally ill patients.
PSYCHIATRIST
There are two strands of symptoms that you focus on.  One are the so-called biological symptoms - mainly sleep, appetite, ability to concentrate, energy levels and so forth.  And then second are more psychological symptoms - how the person's feeling about themselves, the future, whether they're having further suicidal thoughts.  One difficulty with patients who have terminal illnesses is that the biological symptoms aren't particularly good at picking up depression because of the fact that with a terminal condition you probably will have a low appetite, be sleeping poorly, have low energy and so forth and that certainly was the case with Mary.  So we had to rely primarily on focusing on psychological symptoms which was quite difficult because she was somewhat emotionally shut down, she preferred to have lighter chit chats about day-to-day events or talk about the world or the effects of euthanasia.  And so it was hard to steer it back to talking about what thoughts were running through her mind.
BAKEWELL
She also seemed mentally well to the palliative care doctor.
PALLIATIVE CARE CONSULTANT
She was eating a little bit, she was engaging with people, she seemed interested in doing her crossword and watching television, in talking to other people - terribly interested in other patients and other carers and the other staff.
BAKEWELL
In the event the team assessed her on several occasions.  So what did they conclude?
PSYCHIATRIST
Their findings when they spoke to Mary were first of all that she didn't have any overt psychiatric disorder, which is a little bit unusual, approximately 90% of people who take an overdose will have an underlying psychiatric condition.  The second thing they were very struck by was the fact that she had framed her suicide attempt as more of an act of euthanasia and she was very, very clear from the philosophical point of view that she should be entitled to end her life.  But because euthanasia is illegal in the UK she had to resort to attempting suicide.
RELATIVE
I visited her every week in the hospice.  She was always pleased to see me and we always had a lovely discussion or chat about what was going on and she was always interested in what I was doing and people she knew. But she always said I hope I'm not here next week when you come because I don't want to carry on.
BAKEWELL
The problem was Mary didn't want the mental health team to monitor her condition.  She was also an unconventional patient at the hospice from another perspective - she didn't want palliative care.  What she really wanted was intelligent conversation and help with the crossword.
PALLIATIVE CARE CONSULTANT
When we did the ward rounds she would always be immaculate - the bed would be immaculate, she would have had breakfast and she would kind of sit up.  We would all introduce ourselves and then we would sit down round the bed with her and there'd be kind of four or five doctors sitting there and she would bounce the clues off us.  So she'd save up her difficult clues, there's no way that any of us were going to get these, but she clearly enjoyed kind of really testing us.  So we would use that as a kind of litmus test as to how good she was that day and then she would dismiss us, when she'd enough, she say - okay, no I think I've got that now, thank you.
BAKEWELL
Because Mary wasn't receiving any palliative care and her health was stable the hospice decided to send her home.  But this left the mental health team with a dilemma - should they keep monitoring her mental health at home or respect her wishes and leave her alone?
PSYCHIATRIST
The argument within one half of the team was because there was no underlying psychiatric disorder that there was therefore no rule for a community mental health team to be involved.  The argument coming from the other part of the team was well clearly here's a woman who is in distress, clearly here's a woman who had taken a very serious attempt at her life and that she needed support, psychologically and emotionally, at the final stages of her life, even though she herself was saying that she didn't want that.
BAKEWELL
It's time to consult our expert panel about what they think.
They are Raymond Tallis, former professor of geriatric medicine at Manchester University now a writer and philosopher and he's been chair of the ethics committee of the Royal College of Physicians.  Diana Howard is a nurse specialist who runs the palliative care team at Imperial College NHS Trust.  Deborah Bowman is senior lecturer in medical ethics and law at St George's Hospital, The University of London and Claire Hilton is a psychiatrist specialising in old age at Central and North West London NHS Trust.
Right, how do you assess Mary's mental health, Claire, how do you make a judgement about someone like that?
HILTON
I think the way the psychiatrists in the account described it is actually very sound.  You would look at the biological features.  And we've heard some things about that, for example, that she was able to concentrate on crosswords, she was able to, in a sense, play games with the team who were looking after her - there was still a sense of fun.  All that is pointing away from depression.
BAKEWELL
It must be hard to assess someone who is terminally ill because the symptoms of her illness and her terminal illness must overlap with the characteristics of depression.
HILTON
They may overlap but still depression has very specific symptoms, if it's depressive illness, as distinct from what might be a normal part of coming to terms with bad news or a bad prognosis.
BAKEWELL
Can you give me an example?
HILTON
You have this very typical picture in depressive illness of being worse in the morning than later in the day.  Often in terminal illness people feel worse at the end of the day.
BAKEWELL
She sounds quite reasonable, Raymond Tallis, doesn't she?
TALLIS
The portrait we have is of an admirably rational courageous woman whose decision to end her life or to escape from the illness she's in is totally consistent with the rest of her life and it seems to me that everything about her gives me the impression of rationality, consistency, clarity of mind and competence.
BAKEWELL
Well Diana, what do you think?
HOWARD
The picture is quite unusual compared with many patients in palliative care.  Patients who are facing death, some don't want to die at all and fight it every inch of the way, some who are more ready to die, looking forward to death, accepting death but very, very rarely have I come across patients who are proactively wanting to do something to make that death occur earlier than it would normally have done.
BAKEWELL
Raymond, you're a patron of Dignity and Dying, so if you're facing terminal illness depression is quite a natural state of affairs.
TALLIS
Yes and you may, as Claire indicated, have biological features that overlap with the features of the illness that you have.  But what's really striking about this lady is that psychologically she's not at all depressed.  She's engaging with people in a way that people who have severe depression simply don't.  So sort of echoing what Diana has said - she is somebody who welcomes death and in fact she's actually impatient for it because knowing that her prognosis is poor she really doesn't want to go through an unnecessary protracted process of dying.
BAKEWELL
Okay well she has attempted suicide so could she be sectioned under the Mental Health Act as a danger to herself?
HILTON
No because you can only section somebody and bring them into hospital if their mental illness is of a nature or degree that would warrant assessment in hospital.  And if she doesn't have any evidence of a mental illness she doesn't fulfil that criteria - you can't section people on the basis of their behaviours.
BAKEWELL
So they've turned to palliative care, which she doesn't particularly want, what is palliative care Diana?
HOWARD
Palliative care is the care of patients who have an advanced and progressive illness from which they're not going to get better.  That might be patients who are very close to death, who are in their last few hours or days of life, who are terminally ill but it might also be patients who have months or years to life with a life limiting illness and it's about helping them make the best of what that time is for them and some of that is rather physical medical stuff about making sure their pain is well controlled, for example, some is more psychological, spiritual, practical help, it's not about keeping people going longer than they want to keep going, it's not death denying but neither is it death hastening.
BAKEWELL
So what do you make of her decision?
HOWARD
I find it very surprising, I'd be very respectful of it, I'd want to be certain that it was a truly informed decision, not say never - we're still here if you change your mind.
TALLIS
What you see here is a duty of care isn't it and if we felt there was a good reason this lady had to be protected against some source of irrationality, if she had to be protected from herself because her behaviour was irrational then I think the team, collectively, would feel a duty of care.  Possibly even a duty of coercion which has sort of been discussed.  But I think it's pretty clear to me that this lady is not at all irrational, so the issue of duty of care doesn't arise in this situation.
BAKEWELL
Now Deborah, what does the situation now present?
BOWMAN
When patients behave in a way that we find very difficult because it seems to run counter to what we ourselves might choose we feel very anxious about that and I think it's entirely legitimate to feel anxious - this woman is potentially making a life altering, life ending, decision.  But I think it's very important to separate out professional anxiety from the patient's interests actually and so I suspect a lot of the perception of this as an ethical issue is underpinned by some understandable professional anxiety.
BAKEWELL
Presumably that is because of the duty of care is weighing on the palliative care team, on the mental health team, they really are clearly not able to decide what to do.
BOWMAN
Absolutely and I think it's - most people don't go into healthcare with the idea of not offering care and once you know what's available the impulse to provide that care can be very, very strong.  So I think the way in which the duty of care is constructed may be actually much bigger than it's legal or moral boundaries actually are.
BAKEWELL
It's interesting that you can't, as it were, check into a hospice to die, you have to be given the care otherwise you are returned home.
HOWARD
The average hospice stay in this country is for the final terminal two to three weeks of someone's life or for a short stay, specifically to address an issue of symptom control or family respite and then home again.  So maybe one issue with Mary would be where does she want to be - is it definitely her own home.  If she's actually enjoying the company and the stimulation is it residential nursing accommodation?  One thing we've not discussed really is prognosis here, we've talked about Mary having a terminal illness but we don't know is she in her last few days, weeks, months and that might have a big influence on where she wants to be.
BAKEWELL
We will find out how her illness progresses because we're going to go back to the story.
Mary went home but the team who'd been looking after her in the hospice were still worried about what might happen to her.
PALLIATIVE CARE CONSULTANT
As a team we felt there was a very high risk that she would kill herself and that we had to respect that.  There wasn't a psychiatric illness that meant that we had to take responsibility for that and try and prevent her killing herself.  Clearly we made as many people aware of this risk as possible but this woman wasn't sectionable under the Mental Health Act and that would have been absolutely the worst thing.
BAKEWELL
At home Mary was reluctant to have any contact with medical professionals at all.  But they kept in touch with her by phone.  As the weeks went by her health worsened.  The more ill she became the less she wanted people around her.  The GP kept an eye on her and one person whom she did accept visits from was her relative.
RELATIVE
Having been a very independent person going out everyday to actually be confined to her one room was very difficult for her.
GP
She was extremely pale, she was very short of breath on minimal exertion, she was just very weak, tired all the time, I mean even standing up from a chair into the standing position required huge effort to the point that she stopped being able to do that without assistance.
BAKEWELL
By this point Mary needed a full time carer at home with her.  Because she didn't want any outside support the burden of responsibility for her well being fell on that carer, things such as helping her to dress, go to the toilet and have her daily bath.
CARER
I was sitting in my room and I sort of had this sixth sense telling me to go and check on her.  And when I got there I found her half conscious, lying with her head down in the water and I got her head out, got the water run down and I got her out of the bath but it was a very frightening experience.  She apologised next day because we had a long talk about this and I don't think she will try it again later on.
BAKEWELL
But she did.  This incident in the bath was her second suicide bid.  The psychiatrist learned of yet another attempt.
PSYCHIATRIST
She was lying on her chaise longue where she spent lots of her days and she got a pillow that she was lying on, supporting her back, and she grabbed it and she attempted to self suffocate by holding the pillow over her face.  Nobody was there to witness this, this was something that Mary had told me in the middle of a conversation one day.
BAKEWELL
The psychiatrist became increasingly concerned, even more so when he spoke to the GP.
GP
I went to see her on a home visit and early on into that conversation she directly asked me if I would provide her with some morphine for the purposes of ending her life.  She said she'd been aware of cases in the news and perhaps I could do something to help her.  I said to her that my role as a doctor was to assist with life, not to take away life and that was not something I could engage in with her.  Before I could go much further in the conversation she said well of course you're quite right and I would never want to do anything to compromise you but on the other hand she wanted to take her life and on a number of occasions was very graphic in her description of how she would kill herself if she just had the strength to do it.
BAKEWELL
Ironically enough the doctor at the hospice sympathised with Mary's predicament.
PALLIATIVE CARE CONSULTANT
I know a family member was probably euthanased by one of my close relatives, at her wish.  And that was probably a very positive thing.  So I can see that the motivators for a patient - and I personally feel myself if I was in that situation I can't hand on heart say that I wouldn't want that until I'm in that situation - and I think for Mary, because she was such a kind of neat, organised kind of person that she just - everything had to have a place and a purpose and I suppose her crossword doing - it all kind of fitted into her personality, that she just wanted a switch that could flick off.
BAKEWELL
In light of these repeated suicide attempts the psychiatrist decided to take Mary's case to his clinical ethics committee.
PSYCHIATRIST
It was, first of all, to get an answer to the question as to whether somebody who probably didn't have a psychiatric disorder but was at risk of suicide should have psychiatric treatment enforced upon her in the community, even though she didn't want that.  And second of all I wanted to get an answer to the question of the more extreme option which was whether she should be detained against her will in a psychiatric hospital for an assessment and possibly with a view to treatment thereafter in the final days or weeks of her life.
BAKEWELL
So here we have a woman who is not only trying to kill herself, she's also asking for euthanasia - that is someone's help to do it.
Let's go to our panel again now.  Claire, is the diagnosis of her not being depressed the right one?
HILTON
I still don't think there's any evidence from what I've heard of depressive illness.  It sounds as if she has the capacity to make decisions about her ending of her own life.
BAKEWELL
There is a tendency to assume that someone who is suicidal is therefore mentally disturbed.
HILTON
There is that tendency but I think in the situation of terminal illness people can often be very rational about how they wish to end their lives.  She's clearly been somebody who's been in control throughout her life and if being in control is a way of coping I'm not convinced we should take that away from her.
BAKEWELL
So it's different from the man on a roof of a building about to jump off, who is clearly disturbed, we're giving her the credit of being a rational human being here.
HILTON
Yes.
BAKEWELL
How does that alter the case Deborah?
BOWMAN
Well again I mean if she's rational she has the right to self-determination, except, because of the way the law is in this country, that right is inevitably curtailed, i.e. what she would like - euthanasia - is not possible.  We talk about autonomy, it's absolutely the cornerstone of Western ethics etc., but in this context her autonomy is curtailed.
TALLIS
And the interesting thing is supposing a decision was made to bring her into hospital for psychiatric treatment, that would be utterly inconsistent with the observation that she has no psychiatric illness. What would they treat?  All they would offer in fact would be detention which would help the team to cope with its own anxieties and do nothing for the patient herself.
BAKEWELL
Diana.
HOWARD
I do think it's significant though that these have been failed attempts with actually no serious physical harm.  And I know we've heard her described as very weak and frail at this point and therefore lots of physical limitations to how she might harm herself but you know that paracetamol overdose with no significant blood results, that she told the doctor about immediately after she'd done it, putting a pillow over her face - they don't seem to me like ways that she really wanted the outcome to be that she died.
BAKEWELL
What do you think she's doing then?
HOWARD
I think she has some distress there that she's communicating, whether she's communicating that because she wants someone to do anything about it I don't know.
BAKEWELL
Deborah?
BOWMAN
I think it's just really important that we acknowledge we all have mixed motives.  What I hear actually is this woman saying I don't want to cause trouble to the doctors, the nurses, my relatives but ultimately for me I want this thing and I don't think those two things are incompatible, I actually think they're entirely to be expected and we are all complex and inconsistent human beings and I think to suddenly start looking for linear rationality and ultimate coherence is to impose a burden on this woman that we wouldn't impose on ourselves or anybody else.
BAKEWELL
Ray.
TALLIS
I think it's absolutely true.  This is a lady who is immensely scrupulous and conscientious, the last thing she would want to do was cause distress to the team that's been so supportive of her.  So she's caught in a bind here between wanting to end her life but not wanting to leave, as it were, a mess behind her.  And it's interesting that she's coming over as very strong, a very feisty lady, and that's precisely the psychological profile of those people who avail themselves of assisted dying where assisted dying is available.
BAKEWELL
Of course we've heard the testimony, very moving testimony, of the carer who's involved here, what do you feel about her Claire?
HILTON
I think she needs a lot of support and I just wonder about her understanding of the whole situation and the role that she's being asked to perform.  It sounds as if, as most paid carers are, that she's not particularly trained in mental health and I think we need to look at the support for her.
BAKEWELL
It must have been a terrible shock for her Diana.
HOWARD
Yes and if it happens again she needs to know what is she to do - is she to dial 999 and take Mary to accident and emergency which presumably is the worst of all possible options, but if she's saying leave Mary as she is, what backing does she have, what documentation, what discussions, what authority?
BAKEWELL
We have a strange ethical situation here in which they're depending on the carer to be making decisions about whether to call the emergency services.
HOWARD
Who's probably the most junior person involved in this whole team.
BOWMAN
Yes I think this absolutely illustrates that often the people who make the ethical decision may not be the people who are then charged with living with that ethical decision, whatever that might be, and for me this situation really brings that home very acutely.
TALLIS
It illustrates also how people who are involved in caring often feel responsibilities that extend far beyond their statutory responsibilities. And it seems to me the carer needs to know who she can ring up to discuss the problems.  And I think it would be an unfair burden on her to feel that she's in any sense a psychiatric decision maker, even if there isn't - as we hope - intrusive involvement of the psychiatric team.
BAKEWELL
But what we have here is someone who's not only making these bids at suicide but she's now asked help and that is really, in legal terms, that's a real frontier, isn't it, to ask someone for help?
BOWMAN
Yes it still is, notwithstanding Lord Joffey's bill, Lord Faulkener's recent amendment to the Coroner's and Justice Bill, Diane Purdey and some very high profile cases.  Euthanasia is still unlawful in this country.
BAKEWELL
Ray, you're on the ethics committee of the Royal College of Physicians during the time when Lord Joffey was proposing his bill, what were the discussions there?
TALLIS
The discussions actually led us to two conflicting conclusions.  In the first instance we felt that we were against the bill for all sorts of reasons.  But when we revisited Lord Joffey's bill in the light of the facts we knew about international comparisons we realised that our opposition was based on incorrect information.
BAKEWELL
You had actually changed your position hadn't you?
TALLIS
I completely changed 180 degrees because I actually learnt much more about what was happening in those countries that had more liberal legislation than we did.  For example, there were a series of assumptions.  One, there's good palliative would mean we wouldn't require assisted dying - that's not true.  Secondly, that the availability of assisted dying would stunt the development of palliative care - that's not true.  Thirdly, that the most vulnerable people would be those in whom assisted dying was made available and that's actually not true.  And there's a variety of other things would turn out simply to be not true.
BAKEWELL
Diana, you must obviously take a different view from Ray.
HOWARD
In my 15 years in palliative care I think I've had two conversations with people specifically asking for help to die.  Actually sometimes people talk about it in just sort of wanting to know that it's there, just to think that it might be something but don't actually really intend to use it.
HILTON
It's a bit like we all go out and take money with us, it doesn't mean we intend to spend it, it's a security, it just ensures our mental safety if nothing else.
HOWARD
I don't want to get into a situation where we're talking about either palliative care or euthanasia - I know you weren't saying that, I just want to be clear.  Hopefully, you know, palliative care will be with someone for as long as they want them to be with them and I like to think has an awful lot to offer.  But there are some things that we cannot help with, we can do a lot, for example, for pain control but some symptoms like fatigue are much harder to manage and maybe more distressing for a patient actually than pain.  We have our limitations.
TALLIS
Diana's point is a very good one.  In a sense assisted dying would be an honourable addition to the humanitarian range of possibilities offered within palliative care.
BAKEWELL
I don't think we're here to consider them as alternatives but certainly the argument against euthanasia has often said we don't need euthanasia because there is abundant palliative care and it's getting better all the time, is that true Diana?
HILTON
Well I think it's very interesting in Mary's case.  She has seen and tried what good palliative care has to offer and it's not met her needs. 
BAKEWELL
If palliative care was improved beyond measure would there be no need for a law about euthanasia?
BOWMAN
I think it's very interesting because that's one dimension of the debate.  I think there are people who oppose euthanasia who would say potentially euthanasia is counter to this idea of a therapeutic relationship and certainly one of the arguments commonly is around trust - that if euthanasia were an option it would somehow sully the role of the healthcare professional.  The other objection commonly to euthanasia is simply that human life is sacred in some sense.  It's often a faith based position, not always.
TALLIS
There's a lot of international data now that examined precisely those issues that Deborah raised.  First of all the issue of trust is interesting, if you look at surveys of trust of doctors in Europe the highest level of trust is in Holland and have very liberal attitudes towards euthanasia and assisted dying.  And if you look at other places such as Belgium and Oregon where again they've had liberalisation of the laws their quality of palliative care is fantastic and it would leave ours really looking pretty shameful by comparison.
BAKEWELL
Right well the occasion comes for you to be the ethics committee.  I'd like what your advice would be in this situation.  Deborah.
BOWMAN
I think looking at Mary's care I feel she's had extremely good support, I would not argue in favour of any form of coercion.  I would want to see how this is going to play out.  I think how you actually put this ethical decision into practice would be important to me but certainly I would argue for supporting Mary as much as she wants and on her terms for as long as possible.
BAKEWELL
Diana.
HOWARD
I would support the decision to let her be at home and make her own decisions while she's there.  I have big concerns about the carer and the actual practicalities of what if there and then in the middle of the night something happens.  And I would just want to say that things do change over time, when people are at the end of their life, she might change her mind, her physical situation might change.  So although this decision can be clear, it can be reversed or changed if Mary wishes at any point.
BAKEWELL
Claire.
HILTON
Well she doesn't want to see the psychiatrist but I don't think that means a psychiatrist shouldn't be involved.  I think there are important support routes via the supporting the relative and the carer in these very difficult dilemmas and also to allow them to feedback about this situation that could well change both physically and mentally.  Just because she's not depressed now it doesn't mean she won't be, for example.
BAKEWELL
Ray.
TALLIS
And that point argues very strongly for keeping an open door, that's absolutely true.  But I, like the rest of the panel, I feel that any further psychiatric intervention would be coercive and indeed what would the intervention consist of apart from detaining her to resolve the anxieties of the psychiatric team.  But I think this case illustrates very clearly the need for a change of law.  The availability of assisted dying.  Which may, in itself, without Mary availing herself of it, solve her problems - the knowledge of it being available may make her able to cope better.
BAKEWELL
Is there any evidence that that happens?
TALLIS
Well if you look at international legislation at least half of people who ask for assisted dying never, as it were, cash the prescription - just the knowledge that the way out is there if they need it gives them massive reassurance.  And a reassurance actually that spreads more widely amongst people who are terminally ill.
BAKEWELL
So let's hear what the clinical ethics committee who heard this case actually advised.
PSYCHIATRIST
The clinical ethics committee concluded that we had first of all been providing a high quality of care to Mary and they also concluded that it wouldn't have been ethically correct to detain her in a psychiatric hospital at the end stages of her life.  And thirdly they concluded that if she did not want further psychiatric input and she was a woman who had mental capacity therefore she was within her rights to decline that. 
What I found very, very helpful was that there was a psychotherapist on the panel and she pointed out that in fact Mary, although she was pushing everybody away in terms of saying I don't want help, on one level, as a very intelligent and educated woman she probably would have known how to end her life successfully is she really, really wanted that to be the case.  So the psychotherapist thought that there was actually an element of pushing them away but actually really she was asking for some kind of help.  And that for me was massively helpful because on the one hand, from a medical legal point of view, I felt that I was given a remit to not follow her up if that was deemed what we thought appropriate but also the psychotherapist actually gave me a little more encouragement to try and reach out and not to give in at the end stage of her life.
BAKEWELL
As the weeks went by Mary's condition went through different stages.  So did her mood.
RELATIVE
I just suddenly thought one day I really think she is depressed actually that - the way she's talking it's not normal to be like this and it's sad that she's going through so much mental anguish at the end of her life.  So I sort of suggested to her that maybe taking an antidepressant might just help her mood and she sort of was very reluctant and refused at first but then said she'd think about it and decided well okay I'll agree to it.
BAKEWELL
And she started to let people help her.
RELATIVE
To people around her I think they felt that she was just more relaxed and more open to receiving help at that stage I mean she really needed it because it became the end stages and she needed pretty much full time nursing care.
BAKEWELL
Well Mary is now taking an antidepressant and is feeling better about things, insofar as you can use that term.  What do we feel about that Claire?
HILTON
There are two things running through my mind. It is possible that she has a depressive illness that is responding.  On the other hand, depression as part of adapting to bad news is something which can pass on its own, to into a stage of accepting the diagnosis.  And it may be that.  We've got no way of really proving whether it's the antidepressant or just a natural resolution of depressive symptoms.
BAKEWELL
But does that secondary condition respond to antidepressants?
HILTON
No.
BAKEWELL
Ray, what do you make of this?
TALLIS
The illness itself, the primary illness, has evolved and in many ways it may be that she's no longer able to fend off the carers - she's now, as it were, almost forced by her illness to be more cooperative with what is offered to her, which I think is quite a sad scenario and I'm not persuaded that she has had a reversible depression that has responded to antidepressants.
BAKEWELL
Deborah.
BOWMAN
For me this is very interesting because the natural focus is to say well did she had depression because we've now done something pharmacological and that's jolly good.  But actually for me the ethical gain, if you like, is the relationship which may itself have evolved and may have allowed her then to interact with her carers.  So it may be, as Ray says, that she's actually - I mean it's a horrible word - but broken to some extent by her vulnerability.  But there may be a more optimistic interpretation, that because they didn't use coercion, because they kept those doors of communication open, because they were incredibly supportive of her she felt able to take help ...
HOWARD
I mean I'm glad she's feeling better, for whatever the reason is.  I think we do use antidepressants enough in terminal care and that's not to say that people who are dying are necessarily depressed but sometimes antidepressants do help, maybe they've helped her, maybe actually getting physically sicker has made her more relaxed, seeing that actually things are progressing and she's not stuck in a complete limbo, that there is a way out that nature's taking, never mind what she's going to do about it.
TALLIS
In other words her body's providing the assisted dying she was seeking from the team.  But it does seem to be - isn't it interesting how we zig zag between, as it were, trying to obtain clinical clarity on the one hand - is this depression or not - and getting kind of ethical consistency on the other?
BOWMAN
But the clinical dilemmas appear so much easier, so much more malleable, so much more certain and that's why we do it.
TALLIS
Exactly.
BAKEWELL
What are we to make of it all?  Claire?  I mean do people have a right to choose or not - is this a choice, is it a choice or is it an available choice which you are then persuaded by all sorts of therapies and treatments out of?
HILTON
I think people should have a choice.  The law has moved recently towards choice.  We now, with the Mental Capacity Act, have advanced decisions, we have better procedures for determining what people want.  But yet it hasn't yet moved into the decision about how to end one's life. 
BAKEWELL
Diana, what do you feel about it, do you think the world is shifting towards that freedom?
HOWARD
I think this issue is different.
BAKEWELL
So you feel a natural resistance?
HOWARD
The current situation suits my clinical practice well, we know we can have conversations about the ceilings of treatment and intervention and that we wouldn't treat the next chest infection or we wouldn't take them into hospital for a drip but they're not asking me to be the person that gives that injection or whatever that finishes their life.  And I'm glad that I have that protection.
BAKEWELL
That's a very nuanced and responsive attitude isn't it, is it adequate do you think?
TALLIS
And wanting to retain all one's nuances but still require this extra instrument to help people who really do not seem to be helped sufficiently by even the best palliative care.  I think the interesting thing about choice has come up - I think people should have a right to choose and a right to un-choose and I think one of the important things is that the door is kept open.  But in many cases patients at the moment don't have a choice particularly if what they want is to have their death hastened.  Often their deaths are indeed assisted and there's plenty of information to that but in a way that's sort of a bit on a nod and a wink and so on and so forth - there's a bit of a clinical, a bit of a legal, a bit of an ethical fudge at the moment which makes everybody feel comfortable.  And I'm very sympathetic to Diana's position but actually do disagree with it.
BAKEWELL
So the debate goes on.
BOWMAN
The debate does go on and I think - I always ask my students would you want to work in a country where assisted dying is lawful and they are always as split as split can be.
BAKEWELL
Let's hear the end of the story.
It happened early this summer.  Mary was now nearing her death.
RELATIVE
There came a day when she couldn't get out of bed, she said I think I'll stay in bed today and then she didn't - she didn't get up again after that.  And then needed full time nursing care, so nursing care during the day and then someone there at night as well.  That was for about the last month.  She died at home.
I felt her death was prolonged, I mean it was eight months really from the time that she went into the hospice till the time that she died and she felt that was far too long and she was just withering away, it was a very slow death.
ENDS
Broadcasts

Podcast
Joan Bakewell and a panel of experts wrestle with the ethics of a real-life medical case.