Main content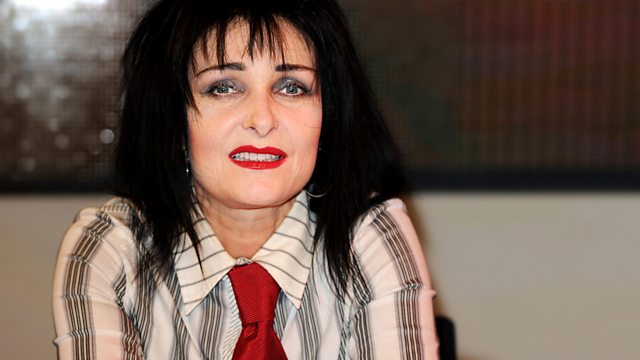 Siouxsie Sioux reviews Hitchcock's Psycho, which had a profound influence on her style and music. Contributors include Alan Parker, Peter Bogdanovich and Paul Morley.
Please take your seats and switch off your mobile phones, as Radio 2 heads to the movies with six well-known figures choosing their favourite film.
In programme three, Siouxsie Sioux chooses Hitchcock's Psycho. She vividly recalls watching it with abject horror, but ultimately it had a profound influence on her ideas about style and music. She shares with Hitchcock a flair for the subversive, always wanting to shock and disconcert the repressive suburban community in which she grew up.
She regards Hitchcock as a genius whose strong visual sense is second to none: "He used 70 or more frames for that single 45 seconds in the shower and you feel as though you can remember each one - the way the water spirals down the plug - incredible." Bernard Herrmann's score for Psycho was a direct source of inspiration for a number of her songs: "Suburban Relapse was made with aggressive strings, discordant, jarring stabs and Staircase Mystery is a tribute to both Herrmann and Hitchcock".
Contributors to this episode include Alan Parker, Peter Bogdanovich and Paul Morley.
This episode is available until 7.00pm on 28th August as part of the Series Catch-up Trial.
Last on

Broadcast