Main content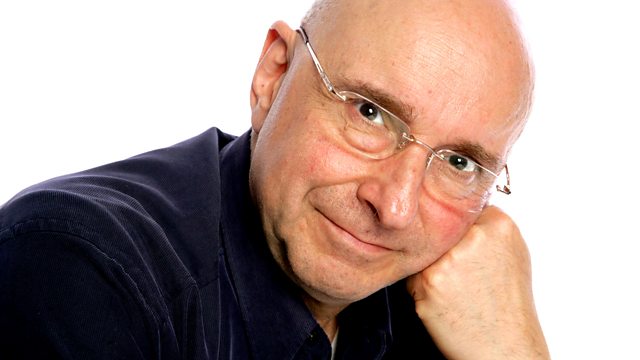 Rob Cowan
From Elgar to Ellington, Mozart to Makeba - Rob Cowan presents a wide-ranging mix of music to begin the day.
The complete Breakfast playlist is posted online after the programme has been broadcast.
7.03am
Grainger: The Gum-suckers' March from 'In a Nutshell' suite
English Sinfonia
Neville Dilkes (conductor)
EMI CDM 7 63520 2, Tr.20
7.07am
Tallis: In ieiunio et fletu for 5 voices
Winchester Cathedral Choir
David Hill (Master of the Music)
Hyperion CDA20400, Tr.2
7.13am
Elgar: In Moonlight (Canto populare)
James Boyd (viola)
Piers Lane (piano)
EMI 5 75980 2, Tr.4
7.18am
Vivaldi: Concerto for violin, RV 329, in G
Shlomo Mintz (violin/conductor)
Israel Chamber Orchestra
Nimbus NI 2525, CD3 Tr.10-12
7.26am
Auric, arr. Adriano: Les Parents terribles (Image musicale, 1948); acques Tchamkerten (ondes martenot)
Slovak Radio Symphony Orchestra
Adriano (conductor)
Marco Polo 8.225066, Tr.8
7.32am
Arriaga: Ouverture, Opus 1 'Nonetto'
Manfredo Kraemer (violin)
Le Concert des Nations
Jordi Savall (director)
Astrée E 8532, Tr.6
7.40am
Rachmaninov: Prelude for piano (Op 23, No 4) in D 'Andante cantabile'
Rustem Hayroudinoff (piano)
Chandos CHAN 10107, Tr.5
7.45am
Stenhammar: Scherzo from Serenade in F
Swedish Radio Symphony Orchestra
Stig Westerberg (conductor)
EMI Classics 2 68161 2, CD5 Tr.6
7/54am
Tarrega: Recuerdos de la Alhambra
Julian Bream (guitar)
RCA Red Seal 82876-67889-2, CD4 Tr.6
8.02am
Bjork: Antarctic Return (excerpt)
Mayumi Miyata (shō)
One Little Indian TPLP459CD, Tr.11
8.03am
Debussy: Jeux de Vagues from La Mer
Berliner Philharmoniker
Simon Rattle (conductor)
EMI 5 58045 2, Tr.3
8.12am
Haydn: Trio for flute, violin and violoncello No 5 in C (originally Baryton Trio H.11.103)
Barthold Kuijken (transverse flute)
Sigiswald Kuijken (violin)
Wieland Kuijken (violoncello)
Accent ACC 68641 D, Tr.13-15
8.21am
Korngold: The Brave Little Tailor from Märchenbilder (Fairytale Pictures), Op 3
Bruckner Orchester Linz
Caspar Richter (conductor)
ASV CD DCA 1108, Tr.7
8.26am
CASTALDI: Lo sdegno
Janet Youngdahl (soprano)
Il Furioso
Toccata Classics TOCC 0081, Tr.11
8.31am
Vaughan Williams: Fantasia on Greensleeves
BBC Symphony Orchestra
Andrew Davis (conductor)
Warner Classics 2564 61730-2, CD4 Tr.7
8.37am
Schubert: Der Hirt auf dem Felsen (D965)
Helen Donath (soprano)
Dieter Klöcker (clarinet)
Klaus Donath (piano)
Arts Archives 43054-2, Tr.1
8.49am
Taylor/Dallas: I Wish I Knew (How It Would Feel to Be Free)
The Billy Taylor Trio:
Billy Taylor (piano)
Ben Tucker (bass)
Grady Tate (drums)
Virgin VTDCD 615, CD1 Tr.20
8.54am
Paganini: Variations on the G string on a theme from Rossini's Mosé
David Oistrakh (violin)
Vladimir Yampolsky (piano)
Deutsche Grammofon 477 7479, CD3 Tr.8
9.03am
Bach: Allegro ma non tanto from Concerto for Oboe d'amore (BWV 1055)
Anthony Robson (oboe d'amore/director)
Orchestra of the Age of Enlightenment
Virgin Veritas 5 45095 2, Tr.12
9.08am
PUCCINI: Cavaradossi's Aria: Recondita armonia (Tosca)
Giuseppe di Stefano (tenor)
Orchestra dell'Accademia di Santa Cecilia, Roma
Franco Patanè (conductor)
Decca 440 403-2, Tr.3
9.12am
Ziehrer: Overture to Liebeswalzer
Das Rundfunkorchester des Südwestfunks
Herbert Mogg (conductor)
Ziehrer Edition431 397-2, Tr.1
9.17am
Ravel: Menuet antique
Alexandre Tharaud (piano)
Harmonia Mundi HMC 901811.12, CD2 Tr.7
9.26am
R Strauss: Don Juan, Op 20
Minnesota Orchestra
Edo de Waart (conductor)
Virgin Classics 5 61266 2, Tr.14
9.44am
Jose Valasquez: Pedacito de papel (a little piece of paper)
Eliades Ochoa (vocals/guitar)
Virgin CDVIR85, Tr.14
9.48am
Saint-Saens: Tarantelle, Op 6
William Bennett (flute)
James Campbell (clarinet)
Clifford Benson (piano)
Cala CACD 1017, CD2 Tr.15
9.56am
Handel: Overture from Deidamia
London Philharmonic Orchestra
Karl Richter (conductor)
Deutsche Grammofon 457 903-2, Tr.2.