Main content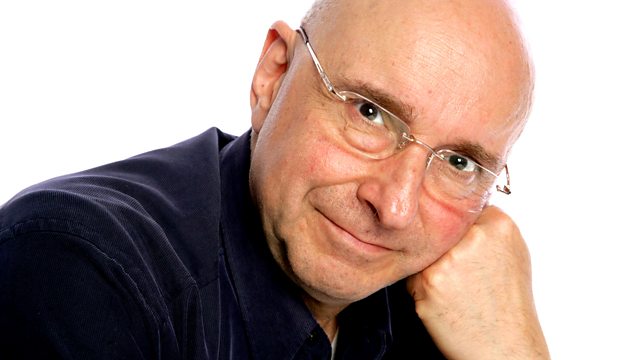 Rob Cowan
Rob Cowan presents music to discover, rediscover and lift the spirits.
The complete Breakfast playlist is posted online after the programme has been broadcast.
07.03
BIBER
Missa Bruxellensis (Kyrie)
La Capella Reial de Catalunya, Le Concert des Nations,
Jordi Savall (conductor)
ALIA VOX AV 9808 tr 1
07.08
ELGAR
Five Improvisations No.1 in G
David Owen Norris (piano)
ELGAR EDITIONS EECD002 tr 1
07.14
Morton GOULD
American Salute
Cincinnnati Pops Orchestra, Erich Kunzel (conductor)
VOX CDX 5182 CD2 tr 7
07.19
MOZART
Symphony No.23 in D Major K 81
English Concert, Trevor Pinnock
ARCHIV 471 6662 CD 2 trs 21-23
07.31
SCARLATTI
Sonata in D Major K484
Pierre Hantai (harpsichord)
MIRARE MIR9918 tr 11
07.34
GOUNOD
Ou Voulez-vous aller?
Felicity Lott (soprano) Graham Johnson (piano)
HYPERION CDA 6680122 CD1 tr 1
07.38
MENDELSSOHN
Trumpet Overture Op.101
London Symphony Orchestra,
Claudio Abbado (conductor)
DG 423 1042 tr 5
07.48
ROUSSEL
Divertissement for Wind Quintet
Czech Nonet
PRAGA PR 250 089 tr 10
07.54
BACH
Jesu, Joy of Man's Desiring (arr. Myra Hess)
Leon Fleisher (piano)
VANGUARD CLASSICS ATM CD 1551 tr 1
08.03
ELGAR
Symphony No.2 in E Flat Op.63
3rd movt rondo presto 08'29
Hallé, Mark Elder (conductor)
HALLE CD HLL 7507 tr 5
08.13
MACMILLAN
A Child's Prayer
Choir of Westminster Cathedral, Martin Baker (conductor)
HYPERION CDA 67219 tr12
08.18
SCHUBERT
Five German Dances D89 No.5
The Chamber Orchestra of Europe
DG 469 8372 CD3 tr 6
08.23
BIZET
Carmen - Overture
Orchestre National de l'Opera de Monte-Carlo, Louis Fremaux (conductor)
DG 477 3642 CD1 tr 9
08.31
HANDEL
Jephtha - His mighty arm
Mark Padmore (tenor) The English Concert, Andrew Manze (director)
HARMONIA MUNDI HMU 907422 tr 16
08.38
FINZI
Eclogue
Piers Lane (piano), English Chamber Orchestra,
Nicholas Daniel (conductor)
DECCA 473 719 2 tr 5
08.51
VIVALDI
Violin Concerto in A Major RV352
Duilio M. Galfetti (violin), I Barocchisti, Diego Fasolis (director)
NAÏVE OP 30474 trs 1-3
08.58
Nino ROTA
Symphony No.2 (Allegro molto vivace)
Filarmonica '900 del Teatro Regio di Torino, Marzio Conti (conductor)
CHANDOS CHAN 10546 tr 6
09.07
MOZART
Coronation Mass K317 - Credo
Margaret Marshall (soprano)
Ann Murrray (contralto)
Rogers Covey-Crump (tenor)
David Wilson-Johnson (bass)
King's College Choir, Cambridge
English Chamber Orchestra
Stephen Cleobury (conductor)
ARGO 411 904 2 tr 3
09.15
VIRGIL THOMSON
Suite from the Plow that Broke the Plains
Symphony of the Air
Leopold Stokowski (conductor)
VANGUARD CLASSICS SVC1 trs 5 -10
09.30
BARTOK
Two Romanian Dances Op.8a
Nicolas Bringuier (piano)
AUDITE 92.568 trs 1-2
09.38
BACH
Keyboard Concerto in G Minor BWV 1058
Bertrand Cuiller (harpsichord) Stradivaria
MIRARE MIR 085 trs 4 -6
09.54
WALTON
Two Pieces from Henry V
English Chamber Orchestra, Daniel Barenboim (conductor)
DG 442 8333 trs 14-15.