Main content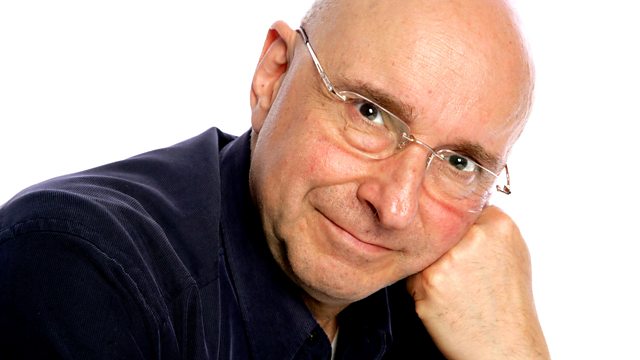 Rob Cowan
Rob Cowan presents a lively mix of music for the morning.
The complete Breakfast playlist is posted online after the programme has been broadcast.
07:02
GRAINGER
Handel in the Strand
Marc-Andre Hamelin (piano)
HYPERION CDA66884, T.13
07:06
CHARLES WOOD
Hail, gladdening light
The Choir of Trinity College Cambridge
Richard Marlow (director)
SONY CLASSICAL 88697532092, T.14
07:09
MOZART
Overture to 'La clemenza di Tito', K621
Camerata Academica des Mozarteums Salzburg
Sándor Végh (conductor)
DECCA 448 062-2, T.1
07:14
PURCELL
Scene of the Drunken Poet: Fill up the bowl
From The Fairy Queen
Thomas Guthrie (bass)
Anna Bolton (soprano)
Lin Manahan Thomas (soprano)
Armonico Consort
Orchestra of the Baroque
Christopher Monks (director)
DEUX ELLES DXL1120, T.3
07:22
GRIEG
Prelude (Act 2) & In the Hall of the Mountain King
From Peer Gynt - Incidental Music
Academy of St Martin in the Fields
Sir Neville Marriner (conductor)
EMI CLASSICS 2 68165 2, CD4/T.3&4
07:31
SCHUMANN / AUER
Waldscenen, op.82: 'Bird as Prophet'
Isaac Stern (violin)
Alexander Zakin (piano)
SONY CLASSICAL SMK64536, T.9
07:35
KODÁLY
Viennese Musical Clock and Entrance of the Emperor and his Court
From Háry János-Suite
Hungarian Radio Symphony Orchestra
Adám Fischer (conductor)
BMC CD 141, T.2 + 6
07:41
DEBUSSY (transcr. Xavier de Maistre)
Passepied from Suite Bergamasque
Xavier de Maistre (harp)
RCA RED SEAL 88697222 492, T.4
07:48
SVENDSEN
Romance for violin and orchestra, op.26
Richard Tognetti (violin)
Nordic Chamber Orchestra
Christian Lindberg (conductor)
BIS CD 1538, T.4
07:54
IRELAND
The Cherry Tree
From Greenways: Three Lyric Pieces
Mark Bebbington (piano)
SOMM SOMMCD 088, T.9
08:03
PURCELL
I was Glad
BBC Singers
BBC Recording
08:08
ENESCU
Concert Piece for viola and piano
Maxim Rysanov (viola)
Evelyn Chang (piano)
AVIE AV 2111, T.4
08:18
SIBELIUS
Suite mignonne, op.98a
Outi Viitaniemi (flute)
Ilmo Joensivu (flute)
Lahti Symphony Orchestra
Osmo Vänskä (conductor)
BIS CD 1921/23, CD5/T.4-6
08:24
BACH
Fugue no.18 in G sharp minor, BWV 887
Daniel Chorzempa (fortepiano)
PHILIPS 446 690-2, CD4/T.10
08:32
RAVEL
Introduction and Allegro for flute, clarinet, harp and string quartet
Melos Ensemble of London (Richard Adeney, flute / Gervase de peyer, clarinet / Osian Ellis, harp / Emanuel Hurwitz & Ivor McMahon, violins / Cecil Aronowitz, viola /Terence Weill, cello)
EMI CLASSICS 2 37671 2, CD2/T.6
08:45
HANDEL
Sorge nell'alma mia from Imeneo
Joyce DiDonato (mezzo-soprano)
Les Talens Lyriques
Christophe Rousset (conductor)
VIRGIN CLASSICS 519038, T.9
08:52
SCHUBERT
Piano Trio (Notturno) in E flat Op. post. 148 - D 897
Martin Helmchen (piano)
Christian Tetzlaff (violin)
Marie-Elisabeth Hecker (cello)
PENTATONE CLASSICS PTC 5186 334, CD1/T.15
09:04
MOZART
Concerto No.1 in D major for hornbone and orchestra, K.412/514
Christian Lindberg (trombone)
Tapiola Sinfonietta
Jean-Jacques Kantorow (conductor)
BIS CD 1008, T.7-8
09:12
EDWARD GERMAN (arr. Simon Mayor)
Country Dance
From Three Dances from Nell Gwyn
Simon Mayor (mandolin)
ACOUSTICS CDACS 025, T.6
09:16
WALTER MACFARREN
Concertstück in E minor
Howard Shelley (piano / conductor)
Tasmanian Symphony Orchestra
HYPERION CDA67720, T.7
09:28
ANTONIO DE LITERES
Ven dulcissimo bien
From El estrago en la fineza o Jupiter y Semele
Al Ayre Español
Eduardo Lopez Banzo (director)
DEUTSCHE HARMONIA MUNDI 88697 281822/11, T.19
09:34
RICHARD STRAUSS
Duet-Concertino for Clarinet and Bassoon
Dimitri Ashkenazy (clarinet)
Kim Walker (bassoon)
Radio-Symphonie-Orchester, Berlin
Vladimir Ashkenazy (conductor)
DECCA ELOQUENCE 480 0404, CD1/T.2-4
09:54
TCHAIKOVSKY
3rd Movement from Piano Concerto No.1 in B flat minor
Vladimir Horowitz (piano)
New York Philharmonic Orchestra
George Szell (conductor)
URANIA URN22.213, T.3.