Main content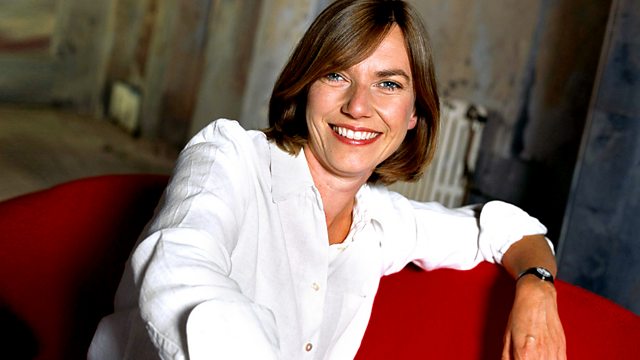 Proms 2009: Prom 8 (Repeat)
From the BBC Proms 2009, a celebration of the 800th anniversary of the University of Cambridge. Music by Vaughan Williams, Stanford, Jonathan Harvey, Judith Weir and Saint-Saens.
BBC Proms 2009
Louise Fryer presents another chance to hear a Proms celebrating the 800th anniversary of the University of Cambridge. The concert features a convocation of college choirs, the BBC Symphony Orchestra, and alumni including conductor Andrew Davis and soloists Simon Keenlyside and Thomas Trotter.
As professor of music, Stanford taught Vaughan Williams, who wrote his Wasps overture for a university staging of Aristophanes's comedy. Vaughan Williams later set verses by former university orator George Herbert in his Five Mystical Songs. Judith Weir and Jonathan Harvey, who this year celebrates his seventieth birthday, also studied at Cambridge. Ryan Wigglesworth, a Cambridge lecturer and fellow of Corpus Christi College, has crafted a new work especially for this concert. The performance ends with a glorious symphonic work for full orchestra and organ by Camille Saint-Saens, who was honoured with a doctorate by the university in 1893.
Arr David Willcocks: National Anthem
Vaughan Williams: OVerture (The Wasps)
Ryan Wigglesworth: The Genesis of Secrecy (BBC commission; world premiere)
Vaughan Williams: Five Mystical Songs
Stanford: Magnificat and Nunc dimittis in A
Jonathan Harvey: Come, Holy Ghost
Judith Weir: Ascending into Heaven
Saint-Saens: Symphony No 3 (Organ)
Thomas Trotter (organ)
Simon Keenlyside (baritone)
Choirs of Clare, Gonville and Caius, King's and St John's Colleges, Cambridge
BBC Symphony Orchestra
Andrew Davis (conductor)
Andrew Nesthinga (conductor)
Stephen Cleobury (conductor)
4.15pm
Highlights from LSO St Luke's
Bridge: Piano Sonata
Ashley Wass (piano).