Main content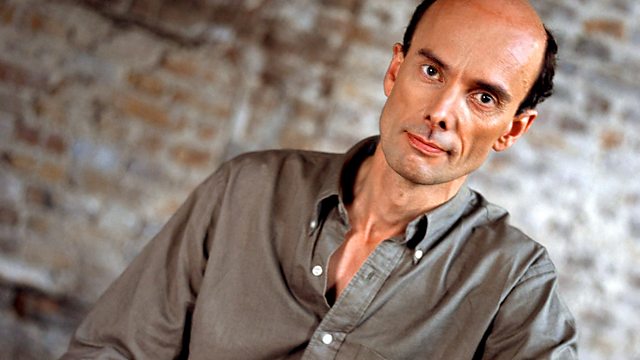 18/07/2009
Martin Handley presents a lively mix of music to start the weekend.
The complete Breakfast playlist is posted online after the programme has been broadcast.
07.03
HAYDN
Lo Speziale: Dramma Giocosa - Sinfonia (Overture) in G
Sächsische Staatskapelle Dresden
Giueseppe Sinopoli (conductor)
EMI 5565352 trs 4-6
07.10
DEBUSSY
Jardins sous la pluie (from Estampes)
Jean-Efflam Bavouzet (piano)
CHANDOS CHAN 10443 tr 9 07.14
BACH
Prelude & Fugue in B Flat Major BWV 560
Simon Preston (organ of St John's Smith Square, London)
DG 4492122 tr 14
07.18
BORODIN
Notturno from String Quartet No.2 in D (arr. orchestra by Nikolai Tcherepnin)
Gothenburg Symphony
Neeme Jarvi (conductor)
DGG 435 757-2 CD2 tr 5
07.27
CHOPIN
3 Mazurkas, Op.59 No.3 in F Sharp Minor
Piotr Anderszewski (piano)
VIRGIN 5456202 tr 3
07.32
MOZART
Don Giovanni - Madamina, Il catalogo e questo
Thomas Quasthoff (Leporello -bass)
Staatskapelle Dresden
Sebastian Weigle (conductor)
DG 477 6297 tr 4
07.38
SAINT-SAENS
Morceau de Concert, Op. 94
Hermann Baumann (horn)
Leipzig Gewandhaus Orchestra
Kurt Masur
PHILIPS 416 3802 trs 4 & 5
07.49
STAN TRACEY
Genesis - The Sun, Moon and Stars"
Stan Tracey and his Orchestra
STEAM SJ/CD 114 tr 5
07.56
Giles SWAYNE
Magnificat I
Gabrieli Consort
Paul McCreesh (conductor)
DG 477 7635 tr 4
08.04
HAYDN
Creation (Raphael's aria 'Nun scheint in vollem Glanze der Himmel)
Christian Gerhaher, baritone
Concentus Musicus Vienna
Nikolaus Harnoncourt (conductor)
DHM 82876 58340 2 CD2 Tr.8
08.08
Richard STRAUSS
Das Geheimnis
Andrew Kennedy (tenor)
Roger Vignoles (piano)
HYPERION CDA67602 tr 6
08.11
ARNOLD
A Grand Grand Festival Overture Op.57
Kathy Jones (principal vacuum cleaner)
Helena Miles (sub principal vacuum cleaner)
Chris Hoyle (section vacuum cleaner)
Fiona Macintosh (principal floor polisher)
BBC Philharmonic Overture
Rumon Gamba (conductor)
CHANDOS CHAN 10293 tr 1
08.21
RAVEL
Trois Chansons
Monteverdi Choir
John Eliot Gardiner (conductor)
PHILIPS 438 1492 trs 15 -17
08.29
BEETHOVEN
Piano Sonata No.9 in E Op.14, No.1
Murray Perahia (piano)
SONY 88697326462 tr5-7
08.43
Hey Benum Divanay kernum
Erkan Oglur and Ismail Demircioglu from Turkey, singing ancient ballads of the Anatolian troubadours
(Recorded at the 2008 Jerusalem International oud festival at the Jerusalem theatre in November 2008.)
NOT COMMERCIALLY AVAILABLE
08.46
Francois COUPERIN
Les Concerts Royaux - Quatrime Concert - Rigaudon
Le Concert des Nations
ALIA VOX AVSA9840 tr24
08.49
BERLIOZ
Overture to Benvenuto Cellini
Orchestre de l'Opera Bastille
Myung-Whun Chung (conductor)
DG 447 1022 tr 1.