Main content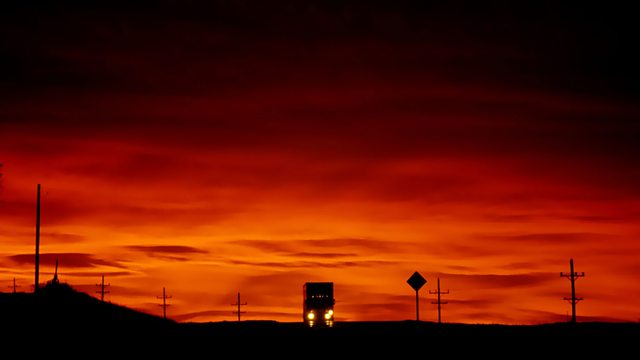 24/07/2009
Including Sweelinck, Reinken, Schildt, Kempis, Telemann, Casella, Schubert, Albicastro, Hartmann, Gombert, Bizet, Massenet, Caldara, Rameau, Purcell, Wagner, Haydn, Field, Mozart.
Including:
1.00am
Sweelinck, Jan Pieterszoon (1562-1621): Christe qui lux es et dies; Echo Fantasia in D minor
1.10am
Bull, John (c.1562-1628): Salvator mundi
1.14am
Sweelinck, Jan Pieterszoon (1562-1621): Toccata in D minor
1.17am
Scheidemann, Heinrich (c.1596-1663): Ballet in D minor (1671)
1.19am
Reinken, Johan Adamszoon (c.1643-1722): Hollandische Nachtigahl: Toccata in G minor; Fuga in G minor
1.35am
Schildt, Melchior (1593-1667): Ach Gott, vom Himmel sieh' darein
Pieter Dirksen (organ)
1.42am
Kempis, Nicolaes a (c.1600-1676): Symphonia No 1 a 5, Op 2
Concordia
Mark Levy (conductor)
1.48am
Telemann, Georg Philipp (1681-1767): The Day of Judgment
Ann Monoyios (soprano)
David Cordier (countertenor)
Wilfried Jochens (tenor)
Stephan Schreckenberger (bass)
Rheinische Kantorei
Das Kleine Konzert
Hermann Max (director)
3.01am
Casella, Alfredo (1883-1947): Barcarola e scherzo
Min Park (flute)
Huw Watkins (piano)
3.10am
Schubert, Franz (1797-1828): Die schone Mullerin
Christoph Pregardien (tenor)
Andreas Staier (fortepiano)
4.10am
Albicastro, Henricus (1661-1730): Trio Sonata, Op 8 No 9
Ensemble 415
Chiara Banchini (director)
4.23am
Milano, Francesco Canova da (1497-1543): Fantasia
Elena Cicinskaite (lute)
4.24am
Milano, Francesco Canova da (1497-1543): Fantasia
Jurgen De Bruyn (guitar)
4.26am
Hartmann, Johan Peter Emilius (1805-1900): 6 Fantasiestucke, Op 54
Nina Gade (piano)
4.42am
Gombert, Nicolas (c.1495-c.1560): Benedicto mensae
BBC Singers
Bo Holten (conductor)
4.52am
Bizet, Georges (1838-1875): Andante molto (Roma)
Slovak Radio Symphony Orchestra
Oliver Dohnanyi (conductor)
5.01am
Massenet, Jules (1842-1912): Meditation (Thais)
Marie Berard (violin)
Canadian Opera Company Orchestra
Richard Bradshaw (conductor)
5.07am
Caldara, Antonio (1670-1736): Vi sento, o Dio; Di quel sangue (La Passione di Gesu Christo)
Ann Monoyios (soprano)
Michael Chance (countertenor)
Hugo Distler Chor
La Stagione Frankfurt
Michael Schneider (conductor)
5.20am
Rameau, Jean-Philippe (1683-1764): L'entretien des Muses
Bob van Asperen (harpsichord)
5.26am
Purcell, Henry (1659-1695): The Duke of Gloucester's Trumpet Suite
Crispian Steele-Perkins (trumpet)
The King's Consort
Robert King (director)
5.38am
Wagner, Richard (1813-1883): Wesendonck Lieder
Linda Maguire (soprano)
CBC Vancouver Orchestra
Mario Bernardi (conductor)
6.00am
Gershwin, George (1898-1937), transcr. Percy Grainger: The Man I Love; Love Walked In
Dennis Hennig (piano)
6.08am
Haydn, Joseph (1732-1809): Symphony No 96 in D (Miracle)
Hungarian National Symphony Orchestra
Carlo Zecchi (conductor)
6.31am
Field, John (1782-1837): Rondo in A flat for piano and strings
Eckart Selheim (fortepiano)
Collegium Aureum
Franzjosef Maier (director)
6.40am
Anon., c.1500: Kyrie Eleison (in 4 parts); Colomba senza fielle
Clare Wilkinson (mezzo)
Musica Antiqua of London
Philip Thorby (viole/director)
6.49am
Mozart, Wolfgang Amadeus (1756-1791): Sonata in D, K381
Vilma Rindzeviciute, Irina Venckus (pianos).