Main content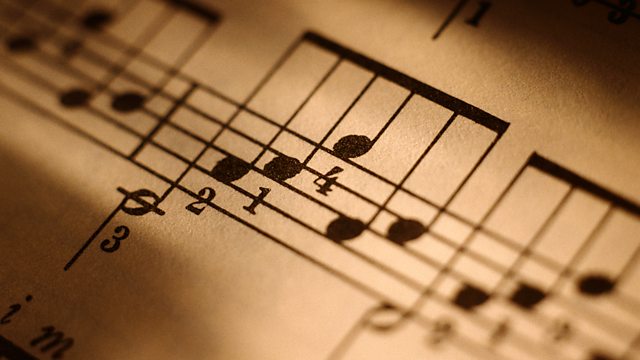 From Dots to Downloads - Tune-Books on the Web
Before the digital age, music lovers like writer Thomas Hardy collected tunes in little books. Tim van Eyken looks at how they are being rediscovered. From July 2009.
People have always gathered the music they like in custom-made collections. Before iPods and downloads there were cassette compilations, and before recordings, tune-books. These are small manuscript books people carried in their pockets or instrument cases. Thomas Hardy and John Clare both had them. Now, all over the country, tune books are being unearthed. They date from the 1690s to the 1860s and belonged mostly to artisans - shoemakers, papermakers - but some have been found in manor houses, such as Prideaux Place in Padstow. The music they contain ranges as widely, too. Tim van Eyken, award-winning young singer and squeezebox player, reveals how today's musicians are rediscovering these manuscripts, and sharing them - in the way musicians always have, but nowadays online - so, all over the world, people are playing these tunes once again in an ongoing global virtual session.
In Dorchester Tim van Eyken meets the musicians Bonny Sartin and Colin Thompson to consider the importance of music to him, pore over Hardy's tune book, and to play some of the tunes he loved on Hardy's own fiddle (an interesting instrument with a lions' head carved on the scroll).
Tim hears from Johnny Adams of the Village Music Project which researches, catalogues and makes these tune books available online. He reveals their importance historically as one of the few sources of information about the cultural lives of working people, and how they spent their leisure time.
Colin Thompson also plays from the recently discovered and exquisite tune-book of Benjamin Rose, a farmer who began collecting tunes he liked in 1820, when he was a single man of 24 - he went on to have five children, who have left their mark on his book, too. Tim also looks at tune book of William Winter, who was a shoe-maker from the Quantocks, and some of whose collection he has recorded.
These tune books are musically very revealing, too. Several pieces are common to collections from distant regions, and some have been copied from published sources. Those that remain aside from survive from the indigenous musical tradition of the area where the tune book was used. Tim talks to Mike O'Connor in Cornwall, who has found five tune books, learned a good deal about Cornish music from them, and heard it being played there - and elsewhere - again.
Tim goes to Greenwich University to meet Dr Chris Walshaw, lecturer in Maths and Computing (and in demand as a musician - he plays French bagpipes). He demonstrates the simple form of notation he invented that makes is easy to put tunes on the internet using an ordinary keyboard. There's software that turns it into conventional music on a stave and allows you to hear the tune. There are now thousands of tunes available online, and Walshaw's website has had more than 100,000 hits from all over the world - including Timbuctoo.
'From Dots to Downloads' explores how these tune-books, which have been a valuable resource to historians are reverting to their original purpose. Now, using the latest technology young players are accessing them, playing the old tunes once again, and bringing their modern musical sensibilities to bear on them. So Laurel Swift of the band Gadarene brings to bear the techniques of modern dance music, the kind of work the Chemical Brothers do, on centuries old country dance music.
Tim van Eyken puts it all to the test: he accesses a tune from one of the old books online, made by one Henry Atkinson in 1694, and with bouzouki player James Fagan spends a morning in a BBC studio learning and working on it, then performing their arrangement to end the programme.
Last on
Broadcasts