Main content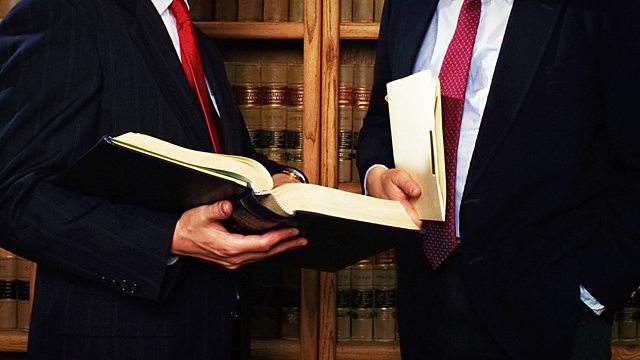 Following the barristers, clerks and staff of one of London's leading law chambers as they prepare for the upheaval caused by the full implementation of the 2007 Legal Services Act.
Radio 4 goes behind the elegant facades of legal London to meet the barristers, clerks and staff of one of the capital's leading Chambers as they prepare for the biggest upheaval in their history, the implementation of the 2007 Legal Services Act. "If you're looking for somebody to fight on your side you're not looking for the biggest brain-on-a-stick in the world but who can't argue their way out of a bus queue. You need somebody who's going to fight your corner!" Richard is a leading QC who's fought court battles in some of the highest profile cases of the past twenty years, and he reckons the changes will leave some more traditional people in the law reeling, and possible out of a job. For his part, he's determined that his Chambers wont get left behind.
This is the context for two programmes that paint an intimate portrait of life behind the elegant faÃade of Outer Temple Chambers, to which Radio 4 was last year granted exceptional access. From Barristers's Clerk Nick from Canvey Island, who joined Chambers at 18 - "what you see on the TV, the court stuff, it's not what actually goes on behind closed doors. In the backroom, it's hard work!" - to Cara who's nine months pregnant; how will she balance the demands of her high powered life as a barrister with those of a new mother? "Anarchy will rule!"
And then there's Christine, Commercial Director: "I have a habit of being a thorn in the side of organisations; I can't help it. If I see something that I think is wrong I just can't help myself. And sometimes it's good, and sometimes it causes me more problems than I care to think about!"
Producer: Simon Elmes.
More episodes
Previous
You are at the first episode