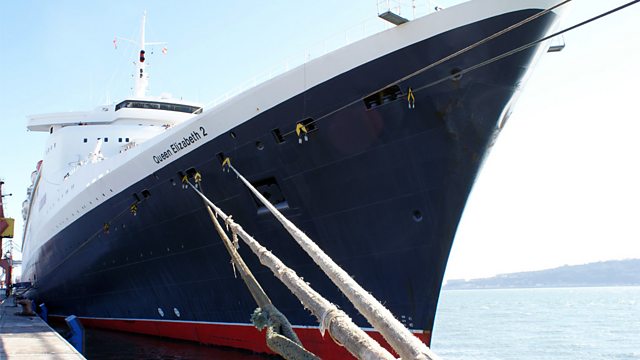 Clyde Shipbuilding
RUNNING ORDER
Timings are approximate and given in hours and minutes from the start of the Zone.
00:01 Past Lives with Mark Stephen
00:10 Clydebuilt Luxury: Elaine C Smith on the QE2
00:37 Songlines - Shipbuilding: Pat Kane and Robert Wyatt discuss Elvis Costello's poignant ballad.
01:03 Professional Portrait - William Mitchell: 1943 interview with former Clyde shipyard worker.
01:34 Clydebuilt Comics: Nicolas Parsons recalls some of the fine comedians who worked in the yards, including the Big Yin Billy Connolly.
02:32 Clydebuilt Luxury: Elaine C Smith concludes her history of the QE2.
02:58 Song of the Clyde: A radio impression of the river.
03:27 Covert Confederates: Mark Stephen tells how the Clyde ship yards played a vital role in the American Cival War.
03:53 Requiem for the Clyde: Reflecting the turbulent rise and fall of Glasgow's shipbuilding industry.
Last on